Dec 28, 2007
Twenty years ago, on a campaign trip in rural Pakistan in October 1987, Benazir Bhutto told me of her concern about the long-term effect of Afghan refugees who had set up safe houses, stored munitions and created networks in her country.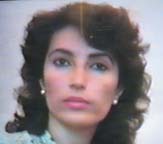 We talked for an hour in an interview I videotaped. It was the day after I traveled with her on a political procession in Sailkot, in the Punjab, northern Pakistan, where she was mobbed by supporters.
She was prescient about the impact of the Islamic Afghanis who had arrived in Pakistan during the war with the Soviet-supported government.
She said "a long-term domestic fallout" would be that "even if Afghanistan today is solved and guaranteed by both superpowers, what about the future? Because the network has been created."