By Lucy Komisar
April 20, 2011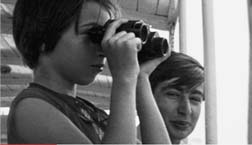 "Transit," a fascinating documentary by German filmmaker Angela Zumpe, seeks to understand the story of her 21-year-old brother Reinhard, who in 1968 immigrated from West to East Germany and eight months later – never contacting his family — jumped from a 4th-story window to his death.
Reinhard was a radical like the other 2500 Germans who gave up the capitalist West for the communist East. He was also a rebel, anxious to leave a strict, conservative father.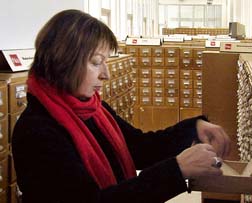 Almost forty years later, through investigations into archives and interviews with others who followed his path or somehow ended up in the East, Zumpe attempted to reconstruct what Reinhard must have experienced at the hands of the secret police and other rigid gendarmes of the society. It is a grim picture.
The 2010 film, in German with English subtitles, is artistically riveting and politically gripping. Zumpe uses old super-8 footage of Reinhard and the family shot by her father and integrates events such as the German anti-Vietnam War protests and the Prague Spring.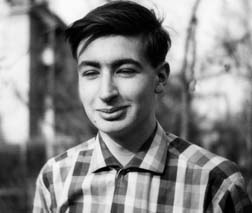 The film also tells the personal stories of people such as Salomea, who moved from West Berlin and became an informer for State Security, the Stasi. And Henriette, who was taken to the East as a child by her mother, years later fled to the West, but was caught and imprisoned by the Stasi while in transit through East Berlin to catch a plane.
The documentary is being shown through Saturday April 23 at the Chelsea Art Museum in New York, (556 West 22nd Street, corner 11th Ave), in a continuous 80-minute loop.
It is part of an exhibit, Crossing the Atlantic: 40 years of DAAD New York, sponsored by the DAAD, the German Academic Exchange Service.