Inter Press Service (IPS), April 4, 2007
Now that the U.S. Congress is investigating the truth of President George W. Bush's statements about the Iraq war, they might look into one of his most startling assertions: that there was a link between Saddam Hussein and Osama bin Laden.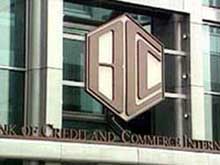 Critics dismissed that as an invention. They were wrong. There was a link, but not the one Bush was selling. The link between Hussein and Bin Laden was their banker, BCCI. But the link went beyond the dictator and the jihadist — it passed through Saudi Arabia and stretched all the way to George W. Bush and his father.