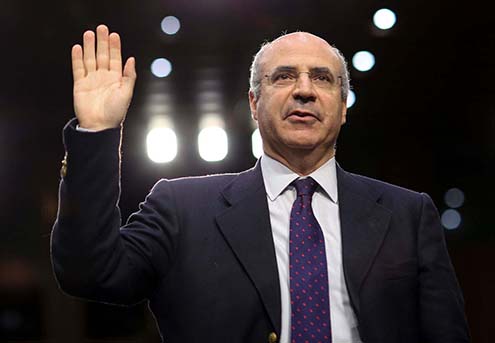 100Reporters, Oct 20, 2017 – The controversial New York meeting in June 2016 between Donald Trump's campaign team and a group of Russians, initiated as a talk about finding dirt on Hillary Clinton, is drawing new scrutiny of US economic sanctions against targeted Russians.
At the meeting, Donald Trump Jr. and other Trump confederates, lured by a promise of compromising information on Trump's rival, instead stumbled upon a quagmire: a fraud that bilked the Russian treasury of $230 million; a trans-Atlantic dispute over offshore accounts and tax evasion, and a U.S.-born investor, William Browder, who once ran the largest foreign investment fund in Russia, and who plays the eminence grise in this drama.
Browder is perhaps best known as an investor in Russia turned an anti-corruption activist, and the driving force behind the Magnitsky Act, the battery of economic sanctions aimed at Russian officials.