March 26, 2008 –
Lawrence Summers spoke at the Council on Foreign Relations last week and was a bit uncomfortable about my question regarding Clinton administration anti-money-laundering policy.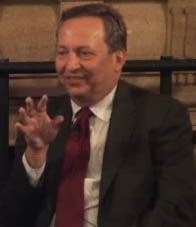 I pointed out that Treasury Secretary Robert Rubin (who happens to be one of the Council's co-chairs) had not acted against money-laundering because he didn't want to stop the free flow of cash into the US – in effect, into Wall Street. But when Summers succeeded Rubin in the job, he had taken action.
The facts are important because Rubin is poised to move into a Democratic administration — especially if Clinton wins — as a high-level Wall Street influential.