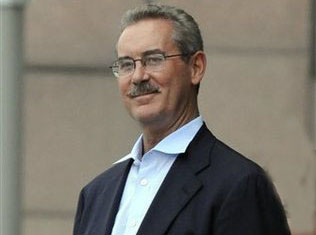 State aided suspect in huge swindle
Miami Herald, July 5, 2009 –
Winner of the Gerald Loeb award, the most important prize in financial journalism
Years before his banking empire was shut down in a massive fraud case, Allen Stanford swept into Florida with a bold plan: entice Latin Americans to pour millions into his ventures " in secrecy.
From a bayfront office in Miami in 1998, he planned to sell investments to customers and send their money to Antigua.
But to pull it off, he needed unprecedented help from an unlikely ally: The state of Florida would have to grant him the right to move vast amounts of money offshore " without reporting a penny to regulators. He got it.