By Lucy Komisar
Pacific News Service, Oct 4, 2001
NEW YORK–A controversial European book that might help authorities track terrorist funding sources remains unpublished and relatively unknown in the United States.
Entitled Revelation$,it exposes a secret banking system that might be used by terrorists. At the center is a clearinghouse in Luxembourg called Clearstream, which transfers money for international banks and major companies.
Written by a former high-ranking Clearstream official and a French journalist, its publication last February by Les Arenes in Paris triggered the firing of Clearstream's top officials, a judicial inquiry in Luxembourg, and invitations to the authors to address members of the European Parliament and the French parliamentary commission on financial crime and money-laundering.
Authors Ernest Backes — a former banker who helped design and install the clearinghouse's computerized accounting system in the 1970s — and investigative reporter Denis Robert described a potential money laundering and tax evasion system that uses unpublished accounts to provide investors with a veil of secrecy.
This reporter was shown copies of what Backes says are records of the secret accounts. He keeps the originals in caches outside Luxembourg. The documents are a mine of information for any financial inquiry, with detailed information on every cross-border transfer in cash or securities. Some U.S. officials — including New York Mayor Rudolph Giuliani — may well be aware of the system detailed in the documents.
Clients of Clearstream can be bankers, investment managers, offshore companies, tax evaders, officials of secret services, the CEOs of multinationals — or terrorists.
Clearstream and another clearinghouse, Euroclear — based in

Brussels — transfer titles in 150 million transactions each year, involving more than US$7 billion in assets. At the discretion of Clearstream, clients can open non-published accounts that do not figure in any printed document or record of international financial transactions. When law enforcers ask to see records, they don't exist.
Half of Clearstream's 15,000 accounts are unpublished.
The 1995 list of secret accounts obtained by Backes and Robert showed another suspicious phenomenon. Some codes for banks on published lists belong to different banks on the secret list.
For example, published codes for Citibank NA-Colombia AC and Banco International de Colombia Nassau Ltd., both in the Bahamas, were listed as the secret accounts of two branches of Banco Internacional de Colombia, in Bogota. A transfer of funds to the Bahamian establishments would be sent directly to the country of cocaine cartels.
The Russian bank Menatep is on the year 2000 list even though it officially failed in 1998. Menatep is implicated in a Russian Audit Chamber report in the diversion of $4.8 million lent to Russia by the International Monetary Fund in 1998.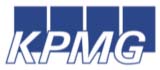 Unlike a bank, Clearstream has no effective outside surveillance. It is audited by KPMG, one of the big five international accounting firms. KPMG has either been ignorant of or has overlooked the secret account system.

The Clearstream Council of Administration includes U.S. residents Robert R. Douglass (shown here), chairman of Clearstream International, and Thompson M. Swayne, executive vice-president of Chase N.A.
Using a court order that dates back to last March — based on a complaint filed by Clearstream — police raided Backes' house two weeks ago looking for the records. Backes calls the move a warning to other critics of the secret financial system.
Last July, Luxembourg authorities announced that their investigation of Clearstream found no money-laundering activity. Backes and other critics say that investigators ignored the issue of the secret accounts. Backes has met with European officials to urge that the clearinghouses be audited by an international, public entity.
When Mayor Giuliani was an assistant prosecutor in

charge of investigating the Bank of Credit and Commerce International (BCCI) in the early 1990s, he received documents from Backes according to Revelation$.
Giuliani and agents of the FBI were delighted with the official documents [which Backes sent him], the authors wrote. BCCI was a Pakistani-run bank registered via shell companies in the Cayman Islands that used secret accounts to effect an $8 billion global money-laundering fraud. Before it was shut down in 1991, BCCI was used by U.S. and Saudi intelligence to fund the mujahedeen, then fighting the Soviet-supported government of Afghanistan.
Major companies use the secret accounts. Backes discovered non-published accounts of the Dutch agricultural multinational Unilever. The Shell petroleum group had a non-published account in the name Shell Overseas Trading Ltd. The German giant Siemens had four non-published accounts.
Among the international banks with the most secret accounts are: Citibank (271); Barclays (200); Credit Lyonnais (23); and the Japanese company Nomura (12).
There are 2,000 investment companies, banks and subsidiaries of banks — principally British, German American, Italian, French or Swiss — with Clearstream unpublished accounts based in tax havens such as the Cayman Islands, which in turn offer local secret accounts — a double layer of secrecy.
According to Backes and Robert, the microfiches also trace financial movements tied to national scandals such as investments of France's Elf petroleum group, money sent by Russians to the Bank of New York, and Italian government corruption cases.
The U.S. and other countries have to ask why such a secret system should exist in Clearstream or in Euroclear, the competing house. Why Shell and the Bank of New York, for example, need secret accounts. And why Clearstream – called one of the black boxes of financial globalization by some European judges — remains a secret.