By Lucy Komisar and Ivan Feranec
Pacific News Service, Aug 06, 2002
An aggressive European investigation of international crime has revealed alleged Russian mafia leaders operating in the United States. The U.S. Justice Department, write PNS contributors Lucy Komisar and Ivan Feranec, dropped the ball three years ago during the Bank of New York scandal, which now threatens to explode.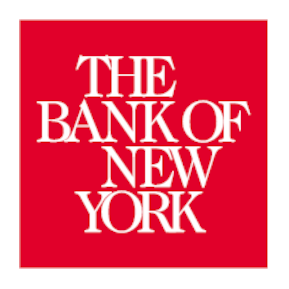 NEW YORK–Nearly three years ago, the Justice Department called the Bank of New York (BoNY) money-laundering scandal just a Russian tax-evasion scheme. Now, European investigations show that BoNY was a channel for organized crime. And according to a document obtained by Pacific News Service, some of the alleged Russian mafia leaders have operated freely in the United States.
The widening scandal reveals Washington's dangerous reluctance to confront international criminal networks.
In August 1999, U.S. investigators revealed that Russians had laundered at least $7 billion through accounts at BoNY, a major U.S. institution with important Russian business.
Peter Berlin and Lucy Edwards, a Russian couple in New York, had set up shell companies that opened BoNY accounts. Edwards was the bank's Eastern European vice president. In 1999, after the two were indicted for money laundering, they plea-bargained and talked. The FBI passed their intelligence to French and Italian investigators, who realized the money laundering they were investigating was part of a giant network.
Now, their new evidence shows the accounts moved Russian crime profits from trafficking in drugs, arms and people, and from extortion, murder-for-hire and fraud.
Beginning in 1996, Russian crime groups used BoNY to launder $3 billion a year. Funds were channeled to Europe and invested in legitimate business, or returned to mafia-controlled enterprises in Russia.
Fifty people in the operation were detained in Europe in June. Another 51 are potential targets for arrest, and 49 are under investigation. Most are Russian; many are Italian or French. Several live and operate in the United States.
Italian prosecutor Enrico di Nicholas, coordinating the current European Operation Spiderweb, asked Bologna chief investigating magistrate Paolo Giovagnoli for warrants to arrest 101 people. His unpublished March 16 list, obtained by PNS, included Berlin and Edwards and six people with U.S. addresses, though they were not among the 50 detained.
The inquiry started in 1998 when Russian police asked the FBI to help find a kidnapped businessman's $300,000 ransom payment. The money had been transferred from the victim's San Francisco bank, through BoNY, to an offshore account and finally to Sobin Bank in Moscow. Sobin was controlled by Aleksandr Mamut, head of administration for President Boris Yeltsin. BoNY-to-offshore-to-Sobin was a well-traveled route.
Di Nicholas in his March letter asked for the detention of three alleged major crime figures who were not arrested.
Di Nicholas says Grigori Loutchansky, a leader of the Russian Mafia, controls the French company Kama Trade, a laundering-network centerpiece. Di Nicholas said it was linked to a company called Nordex, which Loutchansky founded in Vienna in 1989 at the behest of the Communist Old Guard to move cash from looted state and party assets and later from crime activities.
Loutchansky claims that he won libel actions against such charges. It is completely untrue that I have been involved in the mafia, in money laundering or in any other criminal activity, he said in a statement delivered by his London attorney.
Di Nicholas said Semion Mogilevich, a businessman based in Budapest, was a source of dirty money from drug trafficking, prostitution, illegal commerce of precious objects and art, extortion and money laundering. He said Mogilevich is active in Los Angeles, Miami, Philadelphia and San Diego as well as Moscow, Prague and Tel Aviv. British authorities identified $200 million that companies or individuals linked to Mogilevich shipped through the London office of BoNY in 1998-99.
Mogilevich, asked for comment through his company, Arigon, in Prague, did not respond.
According to di Nicholas, Yossif Davydovich Kobzon, a singer nicknamed the Russian Sinatra, operated in New York, Los Angeles and Miami, as well as in Russia and Europe. Twice elected to the Russian parliament, Kobzon was allegedly involved in arms trafficking, and the United States denied him a visa several times, most recently in January 2001.
Kobzon was contacted through his son-in-law Yuri Rapoport and through his office in Moscow, but did not comment.
Di Nicholas also asked for the arrest of six lesser-known individuals with U.S. addresses.
Americans should be concerned if Russian mafia figures are indeed operating in the United States. Justice Department scrutiny into the bank's wrongdoing was dropped after BoNY simply promised to improve examination of clients' identities and suspicious transfers.
In June, at a conference on dirty money at Washington's Brookings Institution, New York District Attorney Robert Morgenthau questioned whether the Justice Department thoroughly investigated the case. A top official in the district attorney's office said the Justice Dept. would not provide his office with information and told them to drop the case.
Morgenthau ran into similar federal displeasure a decade ago when he brought criminal charges against leaders of the Pakistan-based Bank of Credit and Commerce International (BCCI), which collapsed in a mega-fraud that made $8 billion disappear. An investigation by the Senate Subcommittee on Terrorism, Narcotics and International Operations, headed by Sen. John Kerry, D-Mass., revealed that the CIA used BCCI to finance clients, including Osama bin Laden.
The BCCI and the BoNY cases show the danger of letting criminal networks fester. Khalid bin Mafouz, the No. 2 BCCI official who got off with a minor fine and never told where the missing billions went, is Osama bin Laden's brother-in-law and one of his reputed financiers.
Komisar is a New York journalist. Feranec works for the Czech news agency CTK in Prague.