By Lucy Komisar
Dec 2003
Alexei Golubovich, longtime partner of Mikhail Khodorkovsky, is the target of legal action in Switzerland by his former associate Yelena Collongues-Popova and is being investigated by a Geneva judge on her charge of forgery.
Golubovich has not been indicted by Russian prosecutors, though they are interested in talking to the former Yukos finance director who has reportedly fled to London. However, he could be indicted by the Swiss.
Collongues-Popova, who for half a dozen years ran some 30 offshore companies for Golubovich, got a court order in Switzerland that froze $4.2 million she says represents loans he owes a company she owns. Swiss investigative magistrate, Claude Wenger, is looking into her criminal complaint that Golubovich forged her signature to avoid paying the loans.
Ironically, Collongues- Popova is the sole stockholder and administrator of both the plaintiff, Coffee Commodities, a British Virgin Islands offshore company, and of the defendant, Russian Investors Group Ltd (RIG), based in another offshore haven, the Bahamas. With RIG, she acted as a fiduciary or trustee for Golubovich, who is the beneficial owner of the money in the RIG accounts at Bank Leu in Geneva.
The accounts themselves (a master and subaccounts in different currencies) are controlled by Collongues-Popova as his fiduciary. This is because of the complex bank law established by the Swiss to enable people and companies evading other countries' taxes to hide their money in Switzerland. Roger Kinsbourg, the partner of Collongues-Popova, explained how that worked for RIG and the other companies Collongues- Popova set up.
He said, About 90 percent of the Golubovich companies were set up in BVI and the Bahamas by Fidepar, a Swiss fiduciary which is the agent for Icaza [a Caribbean company]. Those fiduciaries work with thousands of clients evading taxes. They buy companies and open bank accounts in Swiss banks, so they have a company with a bank account. [Under Swiss law] the bank can't tell anyone who is the owner of the money in the account. It allows people to open bank accounts with company names, that are really their personal bank accounts, without their names. That is why they sell thousands of companies as fronts to open accounts. Those fiduciaries in Geneva buy the companies from the incorporators like Icaza which has a network of organizations in the Caribbean — in the Bahamas and BVI. Coffee Commodities was created through Icaza, BVI/Tortola.
Collongues-Popova says her company made four loans totaling $4.2 million to RIG but that Golubovich doesn't want to repay them, nor the $600,000 owed interest.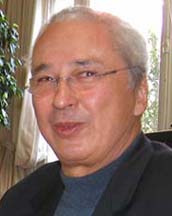 Attempting to assert her legal control of the RIG accounts at Bank Leu, on July 17, 2001, Collongues-Popova's lawyer, Vincent Solari, faxed the bank the certificate of incumbency from her registered agent in the Caribbean — Icaza Gonzalez Ruiz and Aleman of the BVI and Bahamas — showing her reappointment as sole director of RIG. The Russia Journal has the certificate of incumbency as well as a notarized statement that Kinsbourg held the bearer shares.
The bank replied that it had received other instructions from the beneficial owner of the company of the accounts. Solari, Collongues-Popova's lawyer, responded that he had supplied him with information about the true owner, and that he could not accept instructions from third parties. The bank continued to insist, in spite of the documents, that As the beneficial owner of Russian Investors Group Ltd. considers your interference to be inadmissible we are still not in a position to accept any instructions from you nor to give you any information on the accounts held on behalf of the said company. It was signed Sept. 25, 2001 by Rudolf Hugentobler, managing director. The bank said that in view of the dispute over the control of RIG, it was freezing the accounts.
Kinsbourg said the bank was acting in favor of Golubovich – a good customer – to prevent Collongues-Popova from having access to the account records and funds. He noted, Leu also breached bank secrecy law by informing Golubovich or his lawyer [Andrew] Baumgartner about Yelena's procedures and request to surrender the RIG accounts.
When Bank Leu refused to repay the loans with bank checks from the RIG accounts, of which Collongues-Popova was sole director, Coffee Commodities filed a petition to freeze the accounts.
Granting her petition, the Geneva Tribunal de Premiere Instance in November 2002 froze 7 million SFR [$4.2 million] in the RIG accounts to cover the risk that Golubovich would empty it before her claim was settled. The court disallowed $600,000 claimed for interest, which would have brought the sum to $4.8 million. This superseded the bank's freeze.
Golubovich countered her petition in court, but lost and appealed.
Kinsbourg says Golubovich last May 2003 in his appeal filed a document dated August 10, 2001 indicating the movement of the loans to a third company, Speyer Inc, also registered in the British Virgin Islands (BVI). Collongues-Popova says her signature on the document, allegedly given in the lobby of the Hotel George V in Paris, is a forgery.
That alleged agreement, in the possession of The Russia Journal, was between OAO Russky Product (Moscow), Russian Investors Group Ltd (Bahamas), Speyer Inc. (BVI) and Coffee Commodities Ltd (BVI). It said that Russky Product and Coffee had fulfilled all the mutual obligations) under their May 2000 contract and did not have financial claims against each other. Coffee supposedly transferred to Speyer its rights to four loan agreements dated November 2000, January 2001, February 2001 and March 2001. The accord would have meant an end to Collongues-Popova's claim.
Collongues-Popova says she didn't sign any papers for Golubovich after January 2001. She was then already in dispute with her former associate over his refusal to ac- knowledge ownership of money flows for which she was being assessed French taxes.
After Golubovich lost the appeal, he attempted to stay the enforcement. Kinsbourg says that Golubovich initiated a writ of summons in the Bahamas to try to challenge her ownership of RIG. Kinsbourg said, He concocted a false certificate of shares to back up the claim he owned RIG. Kinsbourg pointed out, There is no such thing as certificate of bearer shares in the Bahamas. It's like making a certificate of banknotes. You either have them or you don't. Under the bearer share system, the shares are owned by whoever actually possesses the share papers. They are not registered in anyone's name. Like money.
However, Golubovich obtained a suspension of enforcement of the Swiss appeal decision, arguing that the dispute in the Bahamas had to be settled first. Collongues- Popova responded by filing misconduct charges against the Swiss office that is supposed to implement the order.
The loan transfer story gets even murkier. Kinsbourg says that Collongues- Popova had told Ludmilla Dementieva, one of the transfer document signatories, that the alleged date of her (Collongues- Popova's) signing was impossible, as she was sick at home with peritonitis; shortly thereafter, she was operated on at the American Hospital. Dementieva was an employee in Moscow of Russky Product and half-sister of Olga Mirimskaya, president of that company and wife of Golubovich. The Russia Journal has medical documents, including a prescription for stomach medicine August 10th, a statement by a doctor indicating that she consulted him August 9, 2001 and that he advised her to see a surgeon, and finally the bill from the American Hospital.
Andrei Lych, representing Russky Product later claimed in the May 2003 document filed by Golubovich's lawyer that he and Collongues-Popova had actually signed the agreement at the George V on July 17, 2001. And the other signatories, Dementieva representing Speyer and Alexei Oustiougov representing Russian Investors Group, swore they signed in Moscow on August 20th.
But Kinsbourg countered that he and Collongues-Popova were in Geneva on July 17, 2001, when they met Antoine Garreau, (Continued from page 6) the former manger of Bank Leu. Garreau could not be reached to confirm that, and Collongues-Popova's attorney declined to provide his affidavit.
The day before, the Tribunal de Premiere Instance of Geneva had issued an order, obtained by The Russia Journal, based on Collongues-Popova's petition to freeze 8 million Swiss francs [$4.8 million] of Golubovich's assets in Bank Leu, Geneva. She made the petition as part of her demand that Golubovich take responsibility for French taxes assessed her which she said were the result of business conducted for his companies. However, she was unable to put up the 150,000 Swiss francs ($90,000) surety to implement the order.
Kinsbourg asked, Would it make sense that on the very same day Yelena picks up an order by the Tribunal de Premiere Instance freezing 8 million Swiss francs (SFR) of Golubovich's assets in Switzerland, she would transfer the proceeds of loans owed by him to an obscure company, Speyer?
Collongues-Popova got more evidence of the signature fraud. On May 23, 2003, she taped a conversation with Dementieva, who was in Moscow; the tape was translated by Vladimir Naoumov, a court appointed translation expert for the Appeals Court of Paris. In it, Collongues- Popova asks Ludmilla when she signed the alleged agreement dated August 10, 2001. The translation from Russian to French is affixed with Naoumov's stamp and signature, which he said in a phone conversation attested to the fact that it indeed was his work.
*****
From the transcript:
Collongues-Popova: When would this contract have been signed?
Dementieva: I no longer remember.
Collongues-Popova: I see. I will have some expertise done on this subject. I will also prove that it is a false document. It is otherwise impossible. When did you sign it? A long time ago? I guess that it was a month or a month and a half [ago]?
Dementieva: Yes, probably. I don't remember exactly.
*****
A month and a half ago would have put the signing in June 2003, not August 2001.
In his own legal response May 27, 2003, Golubovich, through his Geneva attorneys David Bitton and Benoit Carron, declined to answer the specific charges. The attorneys wrote, It appears to us useless to answer, point by point, this complaint that is based on allowing Mme Collongues to enforce a right of retention on the stock of her former employer, Mr. Golubovich, against who she insists she has a claim.
Golubovich's attorneys declined to speak or to arrange an interview with their client.
Kinsbourg said, The bank has frozen the entire account. Because we have the aggravation with taxes that is his fault, we want to know what is in the RIG accounts. We suspect there is more money: we heard $16 million from other lawyers who heard about the case. But for two years, the bank has continued to refuse to give Collongues- Popova an account of the funds. Kinsbourg said, We have asked the bank through the lawyers and presented them with the legal documents required by law, but they said, 'Sue us.' Leu wants to force us into a lengthy court case that will exhaust us financially and will take years.
That has already cost her two years of lawyers' letters. Her lawyer, Solari, sent the bank (1) a the letter from the Tribunal of Premiere Instance of Geneva March 5, 2003 declaring that Collongues-Popova possesses alone the quality of director of Russian and that Alexei Golubovitch does not have the legitimacy to act in the name and for the account of said company, (2) a statement by the Court of Justice Sept. 10, 2003 that recent official documents attest to her quality as sole administrator of Russian Investors Group Ltd, (3) the court reference to the certificate of incumbency naming her, and (4) the confirmation of the resident agent in the Bahamas. The Russia Journal has these documents.
In November this year, Collongues- Popova wrote Hugentobler protesting that your bank over the last two years and half has constantly raised objections when I did produce the official company documents requested by you. She accused the bank of delaying tactics and obstruction. She also wrote to Alex Widmer, chairman of the board of Bank Leu, and then on December 2 to Philip Ryan and John Mack, officials of Credit Suisse Group in Zurich, protesting the support given by Bank Leu to a certain oligarch, Golubovich. Bank Leu is a subsidiary of Credit Suisse, part of the Credit Suisse Group based in Zurich, a leading global financial services company.
Bank Leu spokesperson Angelika Beretta in Zurich, speaking for Widmer and (Continued from page 7) Hugentobler, said, I can't comment because of our Swiss banking laws. We are not permitted to comment on any existing or potential client relations. Asked whether the bank had broken that law by informing Golubovich or his lawyer of Collongues-Popova's request for account information and transfers, she said, I don't think that we would do anything of that kind. I cannot confirm that. I can't say anything.
On June 11, 2003, Collongues-Popova filed a criminal complaint in Switzerland for fraud against Speyer and Golubovich, based on the claimed fraudulent signature on the loan transfer document. The Geneva chief prosecutor appointed Judge Claude Wenger to investigate.