By Lucy Komisar
Inter Press Service (IPS) – Oct 26, 2006

The U.S. Justice Department is withholding agreement to share assets seized from Haitian drug traffickers to finance a lawsuit by the Haitian government charging former President Jean-Bertrand Aristide with taking bribes.

The suit is based on allegations by a former executive of the telecom company IDT that before Aristide left the country in 2004, he took hundreds of thousands of dollars in kickbacks from IDT, which is connected to prominent U.S. Republicans.
IDT is a billion-dollar enterprise that is the world's third-ranked international phone company. It is run by James Courter,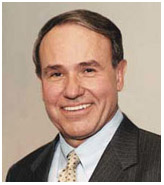 a former Republican congressman from New Jersey. Its board includes Jeane Kirkpatrick, the former US ambassador to the U.N. under President Ronald Reagan (1981-1989); former Republican vice presidential nominee Jack Kemp; former Virginia governor James S. Gilmore III; and former Minnesota senator Rudy Boschwitz.
IDT also counts as a friend US Vice President Dick Cheney. When Net2Phone, an IDT internet phone company, went public in 1999, Cheney bought 1,000 initial shares at the insider price of 15,000 dollars, and then sold them the same day for 26,574 dollars, a neat profit of 77.2 percent.
IDT's former lawyer was Alice Fisher, now head of the Justice Department Criminal Division, which routinely shares seized drug money with other governments based on a judgment of how much help they have given.
The suit says that IDT diverted payments that should have gone to the Haitian company Teleco into a secret offshore bank account controlled by Aristide. These allegations came to light when Michael Jewett, a former IDT executive, said he refused to go along with the deal, was fired, and in October 2005 sued the company in U.S. court for wrongful dismissal.

Jewett alleged that in May 2004, Teleco signed contracts with IDT and several other North American companies that let them pay the Haitian phone company a cut-rate fee of nine cents a minute for calls into Haiti, with three cents kicked back to Aristide via a Turks and Caicos shell company called Mont Salem. Under U.S. regulations, they should have paid Haiti 23 cents a minute. These companies then allegedly resold the minutes to U.S. customers for 16 or 18 cents.
Looting of the telecom fees would have been a significant problem for the Haitian government, since phone fees generated by the large Haitian diaspora in the U.S. are a major source of revenue. Haiti's telecom sector is worth about 48 million dollars a year.
Such actions would also be a violation of the U..S Foreign Corrupt Practices Act.
The government that succeeded Aristide in 2004 claims it found other evidence in the central bank and elsewhere of Aristide's corruption. In November 2005, Haiti and Teleco filed a RICO (Racketeer Influenced and Corrupt Organisations Act) lawsuit in Miami against the former president and his alleged collaborators.
It says that in one six-month period, February to April 2004, IDT paid 302,588 dollars in kickbacks to the Aristide group. The lawsuit alleges that using this and other scams, Aristide and others sent at least 19 million dollars in illicit funds to the United States.
In a statement last year, Aristide's lawyer, Ira Kurzban, said, The lawsuit is a political document more than a legal one. It's based on a highly charged political investigation that occurred in Haiti by the de facto government's so-called Central Unit on Financial Information (UCREF). The de facto government published a report in July through a commission headed by a current presidential candidate of a rabidly-anti-Aristide political party.
None of these reports have ever said that money was taken for some illicit purpose, he said. The United States government is also spending millions of dollars investigating President Aristide including a battery of FBI, DEA, and Treasury agents as well as a staff of people at the United States Attorneys Office in the Southern District of Florida.
Despite these efforts, initiated by [U.S. President George W.] Bush and [Vice President Dick] Cheney after directing the coup against the President, no wrongdoing, of any kind, has been found. Although they and scores of Haitians directed by the illegal coup government have been working day and night to find the money that the President supposedly took, it's now obvious, there is none.
Last fall, Haiti hired the Philadelphia law firm of Winston Strawn with the understanding that it could pay legal fees from its share of some of 36.8 million dollars in assets belonging to seven Haitian drug traffickers convicted in the U.S. The U.S. had targeted the money and was in the process of attempting to obtain it through the courts.
The Haitian government made a request to use forfeited drug money for the RICO case, which costs about three million dollars a year. Timothy Carney, U.S. ambassador to Haiti from 1998-99 and then U.S. chargé in 2005 until February this year, who supports granting the funds, said the three million dollars was significant because, Cash flow for Haitian governments is a problem. Aristide left the Haitian public treasury empty, according to Carney.
But the U.S. Justice Department has stalled on reaching an agreement on sharing the forfeited drug loot. Justice officials told Carney when he was chargé that they were unhappy about private lawyers getting money that ought to go to the Haitian Treasury, although the U.S. does not normally try to determine what such shared funds will be spent on.
The lawyers had planned to add IDT to the list of defendants, and expected that if they won, the triple damages under the U.S. RICO statute would more than pay for the case.
IDT's CEO Courter and the company's attorney in the Jewett case, Leslie Lajewski of Grotta, Glassman & Hoffman, both declined to return phone calls and emails seeking comment. However, Courter has been quoted publicly as saying that Jewett is a disgruntled ex-employee with no evidence.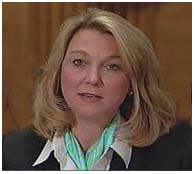 Before she took the Justice post, Alice Fisher was a partner in IDT's Wall Street law firm, Latham & Watkins. After the Jewett charges, she ran an internal investigation and wrote an exculpatory letter that IDT used in a Securities and Exchange Commission filing stating that, Neither the Company's nor the Audit Committee's investigation has found any evidence that we made any such improper payments to foreign officials.
Fisher has since officially recused herself from the matter. U.S. Justice spokesperson Bryan Sierra said in an email, It means that Alice Fisher is in no way involved in any decision-making, discussion or deliberation of any matter having to do with IDT, or related to IDT — including the dispersal of any seized forfeiture assets (which is a premature discussion anyway since money is NOT available until appeals are exhausted).
Sierra said that any conversation about asset sharing is premature. He indicated that less than three million dollars had actually been seized. He declined to allow Fisher or the officials involved in the question of sharing seized drug funds to be interviewed. He said, We will not comment before then on initial discussions or reports of lower-level conversations.
Strapped for cash, Haiti suspended the suit on Jun. 30, to prevent it from being thrown out for want of prosecution. It can be re-filed any time, but the lawyers — who continue to be retained by President Rene Preval — cannot wait much longer as the statue of limitations might start limiting their ability to prosecute.
The Securities and Exchange Commission, the United States Attorney in Newark, New Jersey, and a U.S. federal grand jury are investigating the charges. Aristide is in exile in South Africa; most of the other defendants live in the U.S.