Fascination with "the grape" draws visitors to Sonoma County
By Lucy Komisar
Northern California is a magical place that is a model for the sophisticated urban-plus-country living we'd all have if the world was organized by smart people. Spending a long weekend there in the fall makes one put it on the short list of where to live if you ever moved from where you are. We landed in San Francisco for a taste of classy city chic, then moved on to the wine country, passing through forest and beach on the way.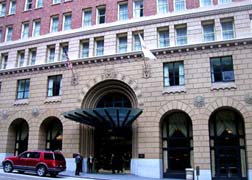 When you fly in to San Francisco, an excellent place to stay is the Omni Hotel on California Street at the base of Nob Hill in the financial district, steps from Chinatown and Union Square. The 17-story building was the first skyscraper in the city, constructed in 1926 with a bank on the ground floor. It was damaged in 1989 by the Loma Pietra earthquake and boarded up for ten years.
Omni Hotels bought and reopened it in 2002. The design copies the original décor in a rich Florentine Renaissance look with marble chandeliers, thick carpets and tapestries, and high ceilings. The dining room is of traditional dark mahogany, the walls hung with vintage black and white photographs of the city in the 1920s. The Omni serves luxuriant breakfasts in the morning and later metamorphoses into Bob's Steak & Chop House. The financial district set visits the bar in the evening.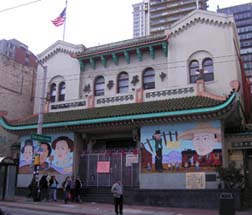 On Saturday morning, we and five other visitors gathered at the bar to meet a guide from the free San Francisco City Guides walking tour. It departs from the hotel every Saturday at 10 am.
Our tour was of Chinatown, and, not surprising for San Francisco, the guide's repartee was "progressive," with some fascinating history about the discrimination suffered by the 19th-century Chinese immigrants to California. She showed us the house in an alleyway where Chinese nationalist leader Sun Yat Sen had lived in exile. She pointed out a statue of Robert Louis Stevenson, who fell in love with a San Franciscan and moved to the city. We stopped for samples at a fortune cookie factory. She stopped at the building where the Chinese immigrants' children –deprived of education – had finally been able to go to school. This wasn't just a tour of buildings, but a glimpse into history.
Then we checked out of the Omni and started out on a highlight of the trip, a visit to the Sonoma County wine country. Driving across the Golden Gate Bridge, we stopped at the Muir Woods, a national park that protects and preserves and features the glorious Redwoods. Park rangers are posted at key places to give talks about botanical lore. From the forest, we headed to the Pacific Ocean and lunch at a fish shack at Stinson Beach and then walked on the sand to gaze at the Pacific.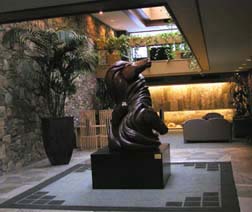 By the time we reached Santa Rosa, we were delighted that our destination, the FountainGrove Inn, was perfectly located just off Highway 101: no need to go searching. We were ready to sample the first taste of local wines at the hotel wine bar and were delighted to discover that it was also a piano bar, presided over by Ron Cameron, an old time movie actor, now 80. "What roles did you do?" we asked. "I played in movies for Columbia… good guys, bad guys!" he replied with a twinkle. But now he plays standards such as "I'll be seeing you" and The nearness of you. Requests for those songs yielded an artful, jazzy medley.
The theme of the FountainGrove, a low, spread-out hotel with a lot of dark wood and a hint of the Japanese influence that infuses California, is horses. There's a bronze horse head in the sky-lighted, rock-walled lobby, and the gourmet restaurant is called "Equus." We had dinner there in a comfortable room with low lights, modern art, and huge vases with gorgeous blooms. From the California menu by Jeff Reilly, I chose a seafood sampler of Dungeness crab cake with tomato ginger relish, seared dayboat scallop with curry coconut sauce, oyster on half shell with Mignoette sauce, and Ahi poke with Tobiko caviar. A wonderful palette of flavors. Then the main course of delectable sea bass with watercress, leek and white wine cream sauce. And, of course, Sonoma wine. Jeff Reilly, in charge of the kitchen, is a Five Star Diamond-rated chef, a high national honor in the trade.
In the morning, we barely had to fall out of bed to arrive at the Paradise Ridge winery a five-minute drive away. This is a boutique winery owned and run by the Byck family with a total production of only 5,000 cases. Paradise Ridge wines are made from small lots of Sonoma County grapes.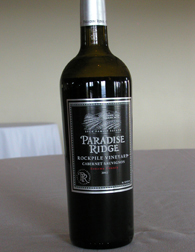 It's on a gorgeous site, high on a ridge overlooking the Russian River Valley. From the inside tasting room or on the deck, there's a view of the hills. And group tastings of one or two whites and two to three reds are free. You can bring a snack and sit on the deck or in the champagne cellar. On summer Wednesdays, people bring picnics, buy wine and watch the sun set over the coastal hills.
The wine is good! Mishka Lord, who organized a tasting for us, explained proudly that the 2002 Rockpile Cabernet Sauvignon at $35 won a best of class gold from Harvest Fair of Sonoma County against $60 cabs and others. "Cabs" are what the trade calls cabernet sauvignons. And this winery is only 13 years old! Rockpile, Mishka said, is a new cult appellation.
The Paradise Ridge champagne cellar features an exhibit about Kanaye Nagasawa, the first Japanese wine maker in the US whose vineyard can be viewed from the balcony. He had been a samurai, left Japan to study the western economy, and became an important Sonoma County viticulturist and enologist, founding the Fountaingrove Round Barn and winery in Santa Rosa in 1875. It won international acclaim. Nagasawa died in 1934. The FountainGrove Inn has bought and is restoring the dilapidated Round Barn which he built in 1899 and is adjacent to the hotel.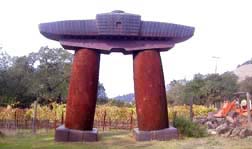 When it's time for a walk, it's nice to amble through the Paradise Ridge Wood Sculpture grove, featuring a huge Japanese gate as well as quirky modern art. Owner Walter Byck, a retired radiologist who married into a wine-making family, is proud of his outdoor art gallery.
We drove east to our next stop, Arrowood, another family winery, started in 1986 by Richard and Alis Demers Arrowood. Winemaker Richard practices organic farming, using stems, skin and seeds to return nutrients to the soil. The winery's own soil is volcanic, which provides a higher class of fruit. The grapes that make his wine are all from Sonoma County. Arrowood produces 25,000 cases a year, mostly chardonnay, merlot, and cabernet sauvignon.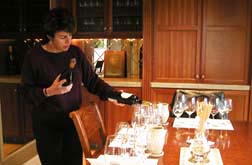 Roseanne DeBenneditti gave us a tour through the vineyard, the cellars and the production facilities where she talked about the wine-making process. She explained that Arrowood uses natural instead of commercial methods. For example, it lets sediment settle naturally, which takes longer, rather than using filtration pads or egg whites to sop up the sediment, which harms the character. Look for "unfiltered" on the label. Arrowood uses real oak barrels, while some wineries use oak chips. And it practices organic farming, planting cover crops to give nutrients back to the soil.
Visitors can take those tours, along with sit-down tastings, if they reserve in advance. On a nice day, people can sit on the veranda overlooking the vineyard and hills. At our tasting, an unusual treat was an Auslese white Riesling, a sweet wine perfect with fruit-based deserts and salty cheeses. Auslese refers to wine made from grapes that are allowed to stay on the vines until the frost. Offering a hint of his own preferences, Richard's license plate says "Auslese"!
Roseanne told us that there is now a move in Sonoma County toward biodynamic farming in which planting is done according to the cycles of the moon. Organic-biodynamic farming has been adopted by Joe Benziger of the wine-growing Benziger family, and so we next proceeded to his vineyard, just down the road from Arrowood, where we could find out about that.
Rod, who was pouring for our tasting at this next winery, explained that Mike Benziger came to California from White Plains, NY, in the 1980s. Sonoma Mountain was sacred to Indians, and Benziger wanted to respect the land. Rod said that Joe Benziger discovered biodynamic farming and moved to it in 1993. Now his wines are made from grapes grown in biodynamic vineyards.
So just what is biodynamic farming? Rod explained that it involves establishing natural elements for a sustainable economic system. The Benziger grape farmers put bat houses and insectories in the vineyards, not pesticides. Instead of filtering, they depended on the tidal pull of the moon. "What!" I declared in disbelief. He explained, "There is high pressure at the full moon. The wine rises with the tidal pull, and the sediment compresses." That's when they turn the barrel. Then he said, "On the equinox, we have to bury bullhorns filled with asylica crystals from a volcano in Arkansas." Well, that seemed pretty fishy to me, but who knows!
Benziger's vineyard was certified for organic farming in 2000 by Demeter in Germany. Certification can take three years; it's harder than being certified by the FDA. Now, Rod said, Benziger is moving to an all-organic process and getting FDA-certified as organic.
We learned that this unusual vineyard has another special feature. In the 1980s, the Benzigers' Glen Ellen winery produced 4 million cases a year. In 1984 year it got some special grapes. Joe Benziger's friend Bob Nugent created the Glen Ellen "Imagery" series, commissioning painters to design creative labels. Rod said, "Now there are 8000 cases a year of the oddball thing!" And the labels – all paintings which, in one way or another, show the Parthenon – are on the walls of the large tasting area where people can arrive without reservations. There is no formal tour.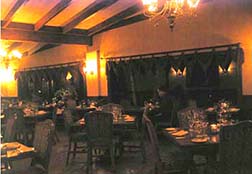 That evening, we relaxed at dinner at the Wolf House Restaurant, on the banks of Sonoma Creek and part of the historic Jack London Saloon and Lodge. London lived on a ranch in the area from 1905 until his death in 1916. I could see the creek from our table in the charming country purple and beige dining room that recaptures the feeling of London's early 20th-century years. The music was jazzy Satchmo and Billy Holliday.
All the food at the Wolf House is seasonal. To start, we ordered forest mushrooms with Parmesan Tuile, micro salad and truffle essence along with a salad of Fuyu persimmon and goat cheese Napoleon with lollo rosso greens and endive. Then basil crusted lamb rack and cider brined pork chop with roasted apples. They were sensuously flavorful. We were delighted that the wine list featured Imagery burgundy! The kitchen is presided over by executive chef Chris Kennedy Aken.
The Imagery wine got us into a discussion with owner Elaine Neally about biodynamics. She was very much in favor. She explained, "It means you make better use of the environment. It means you generate more of own things — power through solar, your own compost. It means no sod runoff into drainage. You take better care of land and the community as a whole."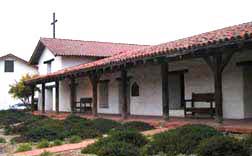 The center of the "community," if there is one, might be the town of Sonoma. (Santa Rosa is bigger, but Sonoma is more charming.) It is worth a visit. The 1835 town square is surrounded by old adobe buildings. The San Francisco Solano de Sonoma Mission, built in 1823, changed its function when Mexico secularized all missions into parish churches in 1834. Now it is run by the California Department of Parks and Recreation. Visitors can see exhibits in five original rooms, including the bell room, dining room, chapel and courtyard. In 1832, some 900 American Indians worked the 10,000 acres of land; a plaque now recognizes and honors "those Native Americans who died during this Mission's 11-year existence."
If you go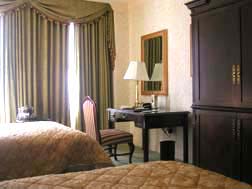 Omni San Francisco Hotel
500 California St
San Francisco, CA 94104
(415) 677-9494
There are 362 rooms with have high ceilings with mahogany and cherry wood furniture. You can book a Kids Fantasy Suite with bunk beds and beanbag chairs and plenty of games and toys, as well as a "Captain Cool" concierge to read bedtime stories; available end of May through Sept. Or reserve a "Get Fit" room with a treadmill, dumb-bells, a floor mat and stretch cords. Plus there's a health club with exercise machines and weights. And free wifi.
Muir Woods National Monument
Mill Valley, California 94941-2696
Visitor Information (415) 388-2596
Visitor Information (Recorded Message) (415) 388-2595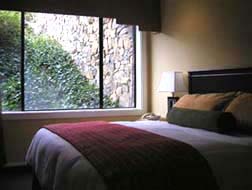 FountainGrove Inn
101 FountainGrove Parkway
Santa Rosa, CA 95403
(800) 222-6101
(707) 578-6101
Fax (707) 544-9374
An hour's drive from San Francisco. There are 124 guestrooms and suites decorated in hues of gold, sage and sienna. Pool and spa. Free wifi. Facilities for meetings and conferences.
Equus Restaurant: Starters focus on seafood; main courses of fish, duck, pork steak and lamb. Bring your own wine for corkage.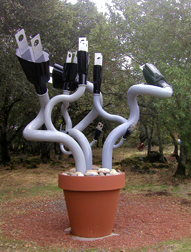 Paradise Ridge Vineyards & Winery
4545 Thomas Lake Harris Drive
Santa Rosa, CA 95403
(707) 528-9463
Fax (707) 528-9481
info@prwinery.com
Free tastings 11 to 5, daily. Private tastings for a fee, and you can keep the glass as a souvenir! For more, you get private tastings with cheese plus a tour of production facilities, explanation of wine making, and in March, barrel tastings.
Weddings, receptions, and events for groups of ten or more. The Paradise Found Wine Club provides two bottles of pre-selected wines at a discount three times a year. No membership fee. (707) 528-9463 or sonia@prwinery.com.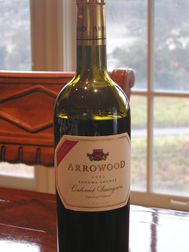 Arrowood Vineyards and Winery
14347 Sonoma Highway
Glen Ellen, CA 95442
(707) 935-2600
Fax (707) 938-5947
hospitality@arrowoodvineyards.com.
Tastings 10 to 4:30 daily, except major holidays. Reservations required for private tour and tasting, but not for tasting at the bar. Guided tastings at the bar and walk around property to see crush pad and outside facilities. More for private guided sit-down tastings at 10:30 and 2:30, which lasts from 1 to 1 ½ hrs. Reservations 3 weeks in advance for week-ends; 1 to 2 weeks in advance for midweek.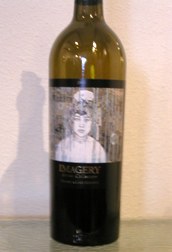 Imagery Estate Winery
Benzier Winery
14335 Sonoma Highway
Glen Ellen, CA 95442
(707) 935-4515
(877) 550-4278 toll free
All tastings are walk-ins except for large groups. Visitors stand at the bar or sit on the patios. Prices for bar variety wine and for reserve wine tasting. There is no formal tour of production facilities. The larger Benziger winery has a tour every hour on the half hour on which visitors see the vineyard, the crush pad, and the cellars and learn about biodynamic farming. There is a wine club for mail order sales.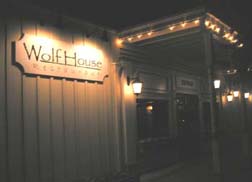 Wolf House Restaurant
13740 Arnold Drive
Glen Ellen, CA 95442
(707) 996-4401
Starters of smoked salmon, paté, pasta and salads; main courses including pasta, fish, quail, chicken, steak and lamb.
Sonoma State Historic Park
363 3rd Street West
Sonoma, CA 95476
(707) 938-9560
Visits 10 am to 5 pm. Entrance fee includes all historic sites in town.
Hotels in the town of Sonoma
El Dorado Hotel, (800) 289-3031.
The Sonoma Hotel, (800) 468-6016.
Café Citti, 9049 Sonoma Highway, Kenwood, (707) 833-2690. A good casual, inexpensive place for lunch where patrons order pastas, salads and other dishes at the counter and have food served at small tables with a view of the hills.
Maps and guides from Insight.
California Wine Country fleximap. This was invaluable as we drove through the wine country. San Francisco fleximap. Northern California Insight Pocket Guide, with a pullout map. The pocket guides help one navigate to the key sites to see in each area. San Francisco Insight Pocket Guide, with a pullout map. San Francisco Insight Pocket Map. A handy pop-up map that fits into the smallest purse or pocket.