Sept 2, 2008
Michael Glassner, in charge of Republican Vice-Presidential candidate Sarah Palin's campaign operations, was till April 18th a vice-president of IDT, the New Jersey-based telecom fined $1.3 million by the FCC in July for failing to file its Haiti contract.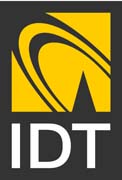 The contract, effective in 2004, revealed payments to an offshore shell company in the Turks & Caicos which sent only part of the fees to Haiti's phone company. The case is under investigation by the Justice Department and the Securities and Exchange Commission. A former IDT insider, Michael Jewett, who managed the company's Caribbean region, says the missing money represented kickbacks to former Haiti President Jean-Bertrand Aristide.
Glassner joined IDT in April 2001 and as an IDT corporate communications official would have known the details of the contract and the investigations.
Since inquiries began in 2004, all the top IDT officials except CEO James Courter, a former Republican New Jersey Congressman, have resigned. After the FCC fine was revealed by this reporter, Courter quit as a McCain national finance co-chair.
Glassner, registered as a federal lobbyist, was a member of the McCain New York, New Jersey, Connecticut Finance Committee and a bundler for John McCain. A check of the bundler's list after the fine was reported showed his name no longer there.
Glassner was named several months ago to head vice-presidential operations for the McCain campaign. He oversees Sarah Palin's travel, schedule and communications.
He is also an alternate on the New Jersey delegation to the Republican convention. Courter, a New Jersey delegate, decided not to attend.
Efforts to get comment from the McCain campaign and to reach Glassner through the McCain press office were unavailing.