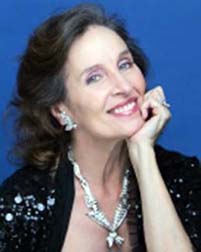 By Lucy Komisar
Jazzy tunes reached the best notes at the annual New York Cabaret Convention sponsored by the Mabel Mercer Foundation, whose artistic director KT Sullivan is a major cabaret singer herself. This was the 26th annual event, and over four evenings it brought major American singers to Town Hall. There were about 60 performers. I was there the last three nights, October 14-16, 2015, and attempt here to acknowledge the best.
It was appropriate that the opening number of "A Sentimental Journey," about the songs of World War II, was by Andrea Marcovicci, the doyenne of cabaret singers. In white gown with black sequins, she effortlessly sang/performed "I've heard that song before," (lyrics Sammy Cahn; music Jule Styne). She took you to the 40s, bringing drama to the words. Later, she would do "These foolish things remind me of you," effortlessly engaging you in the story, showing why she is a cabaret great.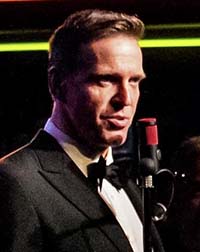 For another trip, Barbara Fasano and Eric Comstock (he at the piano), played with notes, phrasing, stops and starts, as they "took a trip on a train and…thought about you." I loved Fasano's sophisticated moody drawn-out notes, "Love is funny or it's sad…." (lyrics, Johnny Burke, music James Van Heusen).
Celia Berk in a glittery jacket showed herself as a classy lady with charm and wit as she sang the sad/comic plaint of women left at home by soldiers: "They're either too young or too old," (lyrics Frank Loesser, music Arthur Schwartz).
Todd Murray was a terrific crooner in the 1943 hit "You never know just how much I miss you," (lyrics Mack Gordon, music Harry Warren). His voice was full, elegant, a perfect songman of the 40s.
Contralto Iris Williams has a warm sophisticated voice that showed a little French trill as she sang "The last time I saw Paris," (lyrics by Oscar Hammerstein II, music Jerome Kern). She conjured up a French chanteuse.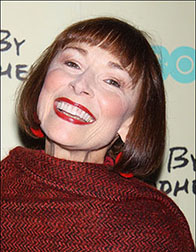 Karen Akers, also a smooth contralto, went one better in perfectly accented French performing "J'attendrai ton retour." I will await your return, (lyrics Nino Rastelli, music Dino Olivieri).
People were waiting for Carol Bufford, who was described by the MC as "mesmerizing." From the South, she has a certain inflection that makes her sound like a torch singer. In a glittery purple sequined gown, her jazzy rendition of "Someday (You'll Want Me To Love You)" filled the hall, suffused it with emotion, (lyrics Pharrell Williams, Chad Hugo, Brad Jordan, music Jimmie Hodges).
Nathalie Douglass belted "I'll be home for Christmas" in a strong jazzy voice, (lyrics Kim Gannon, music Walter Kent.)
Marissa Mulder showed herself a sweet ingénue in "I'll be seeing you (in all the old familiar places)," (lyrics Irving Kahal, music Sammy Fain).
A special treat was provided by German singer Karen Kohler doing "Lilli Marlene" (lyrics Hans Leip, music Norbert Schultze). The poem by a German World War I soldier about his girlfriend was set to music in 1938. It was loved by soldiers on all fronts.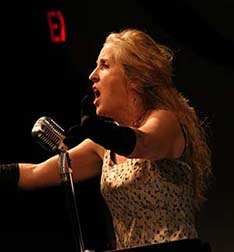 But Kohler declared, "We cannot romanticize our wars or we'll never stop fighting them." She said that in 1991, Schultze had added a verse about the Gulf War, which includes these stunning lines (Kohler's translation):
Is it for the honor?
Or merely for the fight?
What has taken over
Our reason and our sight?
No matter how we spin it and what we say,
We'll stand before the Judge one day.
One day, Lili Marlene, one day, Lili Marlene.
Who shall hide the dead scattered
Wide in desert sands?
Who shall count the victims
Of all the oil-stained lands?
How much more suffering will there be,
Until the madness we will see?
Oh God, Lili Marlene! O God, Lili Marlene!
From our silent spaces,
From the earthly green,
Your pale, dead mouth shall lift me.
I see it in my dream.
Now before the darkness turns once more,
Let's bring an end to hate and war.
Today, Lili Marlene! Today, Lili Marlene!
Life is a Cabaret: The songs of Kander and Ebb.
John Kander and Fred Ebb wrote plays over five decades, from 1965 to 2015, among them Cabaret, Chicago, Kiss of the Spiderwoman.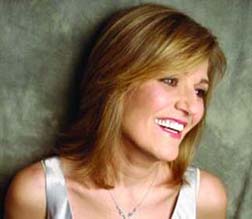 MC Karen Mason began the show with "All that Jazz," from Chicago. She started cool and went hot with jazzy, guttural highs and lows in the edgy language of Bob Fosse who choreographed and co-wrote the show. In other numbers during the evening, she pulled us in with her story telling.
Then Karen Ziemba, who performed in Steel Pier as the marathon dancer Rita Racine, gave a great musical theater performance of "Second Chance," her powerful belt-em-out voice tingling with color and hope.
Amra-Faye Wright, starring as Velma in Chicago, did a number from The Act (1977). She's a little old lady on the porch of a farm house and, with a voice worthy of Broadway, declares that she misses the city lights. Then with a glittery hat and two male dancers from Chicago, Wright treated us to Fosse-style verve and boisterous charm, a highlight of the evening.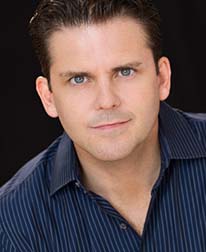 Robert Creighton, who played Amos in Chicago, did a show-stopping rendition of "Mr. Cellophane," about a guy who nobody notices. And I liked his tough-guy "The Life of the Party" from The Happy Time, (1968) where he declared with aggressive swagger, "beside the caviar and chocolate soufflé you've got to have me there — the life of the party."
Sally Mays was dramatic and perky as Fräulein Schneider in Cabaret singing "So What." "For the sun will rise/ And the moon will set/ And learn how to settle/ For what you get."
I liked Sandy Sharlott's jazzy, interpretation of "I am my own best friend" from Chicago.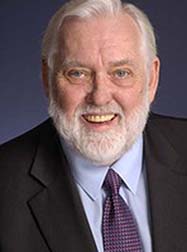 Jim Brochu is a writer/actor/singer of prodigious talents, and on this evening he became Zorba from the Kander and Ebb show. Gruff, with panache, he transported us to the musical stage where he acted and sang the role.
Anna Rafe Wright did a terrific duet with Steve Ross inquiring, in a comic, deadpan, "What ever happened to class?" It was sung in Chicago by killer Velma and a prison matron. I loved the Wright-Ross version.
Lauren Stanford, a new gal on the cabaret block, was a charming ingénue with a clear soprano in "A Quiet Thing," from the play of 1965.
Not so quiet was T. Oliver Reed doing "Razzle Dazzle" (Chicago again). Reed, a terrific tenor, gave us the glint of a con man and a bit of Fosse soft shoe. He dazzled the audience. Then he added elegant dramatics to "The Kiss of the Spider Woman."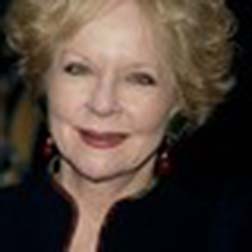 It seemed near the end when Penny Fuller, in the full spirit of the play, reprised the major songs from Cabaret. She was the original Sally Bowles in 1966 and did "Wilkommen," then channeled Lotte Lenya in "Don't Tell Mama," and finished as a British Sally singing in the Berlin cabaret. It was a great almost finish.
Almost, because Marilyn Maye was kept till last. Now 87, her sound is still as strong as a horn. She offered a sense of hope and also sorrow in a jazzy torch song from Cabaret, "Maybe this time I'll be lucky."
"What I Did for…Taking a Chance on LOVE"
This last evening was divided between the music of Vernon Duke and Marvin Hamlisch.
I was fascinated to learn Duke's history. Vladimir Aleksandrovich Dukelsky came to the U.S. in 1921, escaping the civil war in Russia. He was a classical composer. A year later, he met George Gershwin, added a new style and, at Gershwin's suggestion, a new name, Vernon Duke. His hits included April in Paris (1932), Autumn in New York (1934), I Like the Likes of You (1934), and I Can't Get Started (1936).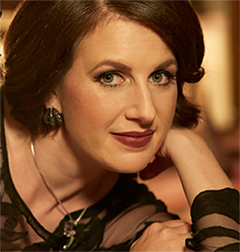 Alexis Cole, in a flowing white gown that evoked the mood, did a delightful rendition of "April in Paris," lyrics by E. Y. (Yip) Harburg (1932) with a hint of jazz, sudden up notes and an ethereal sound turning the words into poetry.
John Ryan was a comic apparition in a suit of red, orange and blue patches, but did a fine jazzy medley, calling up the styles of Bobby Short and Lena Horne, first for "I Like the Likes of You" (Harburg, 1933) and then for "Cabin in the Sky" (lyrics by John La Touche, 1940).
Soprano Shana Farr astonished us by singing without a mike. Elegant in a long silvery gown, she held everyone's attention for a bell-sweet "The Love I Long For," from Sadie Thompson (lyrics Howard Dietz, 1944).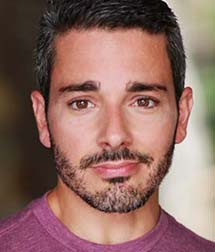 Eric Yves Garcia has a great rich baritone and charms with his jazzy inflection. He accompanied his "I Can't Get Started" (Ira Gershwin's lyrics) from The Ziegfield Follies of 1936 with a terrific jive piano.
Tammy Mccann has a rich lovely lazy voice with a range from low to high, and a hint of the South in those sulky low notes. They came through in "Autumn in New York," (1934) for which Duke also wrote the words.
Marvin Hamlisch was a composer of the next generation, beginning in the 60s. His parents were immigrants from Vienna, and he went to Queens College. He did the music for The Way We Were, The Sting, A Chorus Line, and more.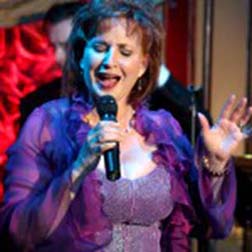 Raissa Katona Bennett, with a soft sweet soprano, created an ethereal mood for "Ordinary miracles," with lyrics by Alan Bergman and Marilyn Bergman.
Eva Kantor matched a nice soprano with a show biz mood in the comic "A Beat Behind," (lyrics by David Zippel) from The Goodbye Girl.
I liked Valerie Lemon, whose rich soprano elevated "That's How I Say Goodbye" (lyrics Craig Carnelia).
Of course a longtime favorite is Marieanne Meringolo, whose mid-range voice and style is perfect for the cabaret mood. It was just right for the jazz inflection she brought to her rendition of "The Way We Were," (lyrics Alan Bergman and Marilyn Bergman).
This October in New York, sophistication reigned.
Next year's event will be October 18-21, 2016 at Lincoln Center's Rose Theater, Broadway and 60th Street.
The 26th New York Cabaret Convention. Mabel Mercer Foundation. Town Hall, 123 West 43rd Street, New York City. Oct. 13-16, 2015. 10/21/15.