By Lucy Komisar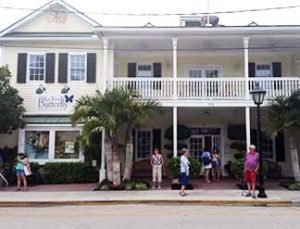 Though most of your Key West time will be outside, here are two museums you should visit even when it's typically delicious outside. And certainly if it's cool or rainy, as alas, it has been known to be.
The Butterfly Conservancy
The Butterfly Conservancy is almost hidden away in a white conch style building near the southernmost point of the island (and of the U.S.!) It's like being inside an enclosed glass case (except it's not), as the butterflies fly freely around you.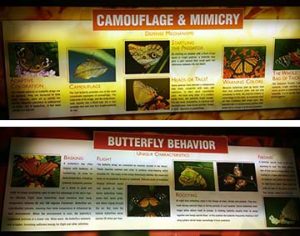 But first, you pass through rooms with exhibits that explain what you are going to see. They explain the ecology of butterfly habitats, their behavior, even their use of camouflage.
Then through double doors, each of which doesn't open unless the other is closed. That is so the butterflies don't escape. You really are walking right into their habitat!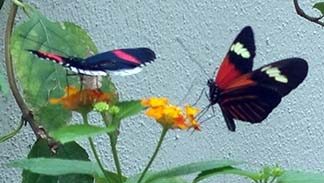 Some of creatures alight on flowers. Some are drawn to plates of fruit – bananas and orange slices. I didn't know that!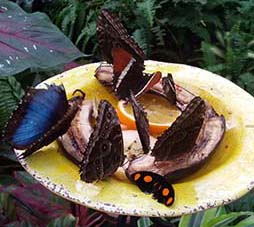 My favorites were these dark ones that opened their wings to reveal royal blue inside.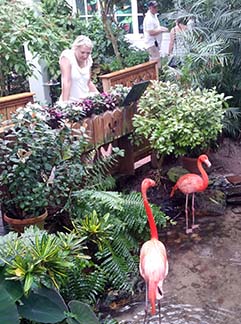 And then there were the flamingos, Rhett and Scarlett. They look like lawn ornaments, and then they move!
The gift shop features a good collection of butterfly art works and designs.
The Customs House Art and History Museum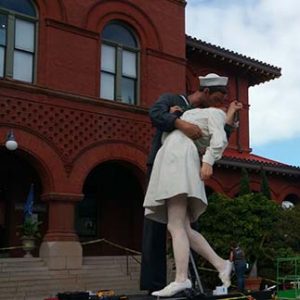 The main museum in Key West is in a charming historic building that displays artifacts and art reflecting the history of the Florida Keys.
You can't miss the red brick edifice for the iconic giant sailor and nurse kissing. It was changed from the previous dancing couple in honor of a new exhibit about the history of the Navy in Key West.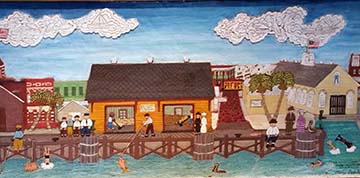 But there was no change in my favorite permanent display of folk art by Mario S¡nchez.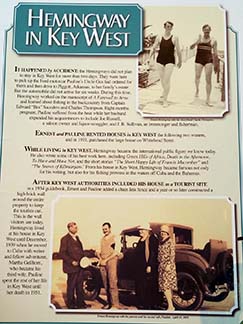 There was an exhibit devoted to Ernest Hemingway, the island's favorite writer, who lived and wrote here in the thirties. There is always something about Hemingway here. (You can also visit his house not far away.)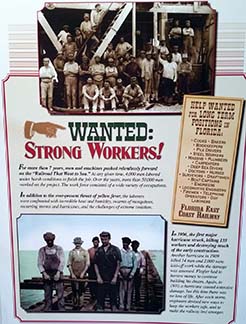 And to remind you who made this town possible, there's an old poster calling for "strong workers" to build the railroad that opened up the Keys to the rest of the country, at least to those who didn't have boats.
If you go
The Key West Butterfly & Nature Conservatory
1316 Duval Street, Key West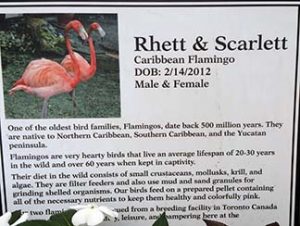 (305) 296-2988
Email
The Customs House Art and History Museum
281 Front Street, Key West
(305) 295-6616
Photos by Lucy Komisar