By Lucy Komisar
March 24, 2017
I just saw a fascinating German film, "The Pastor's Children," in which I learned to some astonishment that during World War II, Protestant pastors in Germany collected iron church bells for Hitler so he could make bombs from them.
After the war, 50,000 bells were left over, because there were so many, that the military production couldn't use them all. It illustrates dramatically how supportive the Protestant (as well as the Catholic) churches were of the Nazis.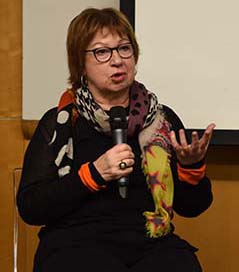 Berlin filmmaker Angela Zumpe's documentary is about the children of Protestant pastors, but politics runs through it. The subtitle is "Punks, Politicians and Philosophers."
Some of it is quite personal. She explains, "The fathers who had taken part in World War II tried to justify this in one or the other way," and their children sometimes "bitterly fought against them."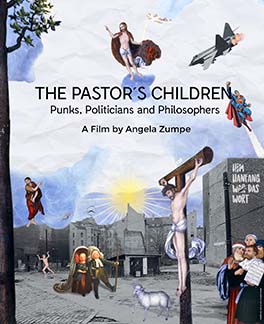 The film shows how this happened in her own family, in which the father was a pastor and very authoritarian. She says, "My brother not only quit the church, he tried to leave West Berlin to go to the former GDR. That's the way how he could provoke my father even more."
Gudrun Ensslin, a leader of the 1970s Red Army Faction, also known as the Baader-Meinhof-Gruppe, is shown as another pastor's child. Her father was in the part of the church that fought Hitler, and he had some sympathy for his daughter, at least until she joined the violent radicals.
On the other side, we see German Prime Minister Angela Merkel, a pastor's daughter who brings an almost religious fervor and rigidity to her mission.
The Pastor's Children
DVD with English subtitles