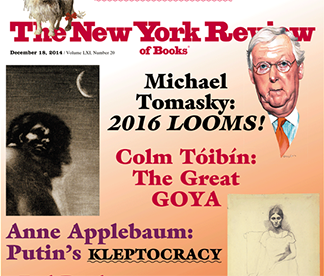 Robert Silvers, editor of the New York Review of Books, just died. You will read the expected hagiographies.
You won't read how he censored comments on his neocon vision of Russia. He had run an article by Anne Applebaum replete with falsehoods about Russia. (She is a big fan of the corrupt Russian oligarch Mikhail Khodorkovsky.)
After I talked about it with him, and he said to send my comments, I did. He refused to print them in the magazine but agreed to post them on line! Instead, he ran a comment saying people could find my views on my website — without even a link! So what does that mean? Either my comments were valid or not. Pretty tacky of him, I thought. Even sneaky. Lacking integrity.
He was protecting Applebaum, one of the neocons promoting the new cold war with Russia. Her husband is a Polish politician and former minister of foreign affairs. Not exactly an independent voice. Here is the link to my analysis of what she wrote. (My submission to NYRB was much shorter.) And here's what I said at the time:
By Lucy Komisar
Jan 15, 2015
Anne Applebaum wrote an article about Putin's Russia in the Dec. 18, 2014 issue of the New York Review of Books that was filled with distortions. When I saw NYRB editor Robert Silvers at a  Dissent magazine  party in New York Dec. 5th, I told him my opinion. He  said to send him my comments. But then he declined to print those comments and ran this  editorial statement:
Lucy Komisar has written to us that she has a statement to make about the article by Anne Applebaum in our December 18, 2014 issue. This statement is available on her website, The Komisar Scoop. " The Editors.
You didn't read this in the MSM. And you won't. Please donate to make such self-financed reporting possible!