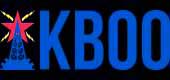 Jan 9, 2018 – Lucy's interview Jan 4, 2018 with Per Fagereng on "Fight the Empire" (KBOO Radio, Portland).
Part two. How William Browder organized an international campaign to block the Russians from going after his evaded taxes and profits from illicit share buys. Includes how Browder got Congress to pass the Magnitsky Act and the Justice Department to file a suit against a Russian real estate company to muddy the trail. A half hour.
Listen to Part one, Dec 21, 2017. Lays out the background to the Browder hoax, from how he started the Hermitage fund with dicey investors, to the tax evasion that led to the detention of his accountant, Sergei Magnitsky. A half hour.