By Lucy Komisar
March 2, 2018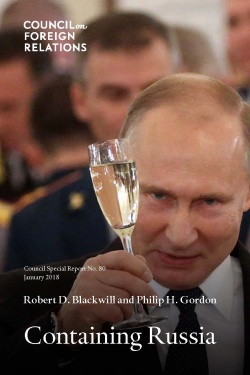 My Fault Lines online radio interview on the Council on Foreign Relations "Containing Russia" report discusses how authors Robert Blackwell and Philip Gordon lie in repeating British* investor/tax evader William Browder's claims that his accountant (not his lawyer!) Sergei Magnitsky was a whistle-blower on a $230-million fraud against Russian Treasury and that he was beaten to death in a Russian prison. A good 20-minute summary of the facts.
For print details of the same, see CFR report, with no evidence, promotes fake Browder-Magnitsky story.
*Browder was American till 1998, when he changed his citizenship to the UK, which runs major offshore tax havens. Under UK law, he didn't have to pay taxes on offshore profits, which would have been required under US law. Since his Hermitage Fund was built on Mossack Fonseca (made infamous by Panama Papers) shell companies, that was important. Don't know why the good guy investigative groups like ICIJ and OCCRP, for whom the latter he is a big-time hero, are giving him a pass on this.