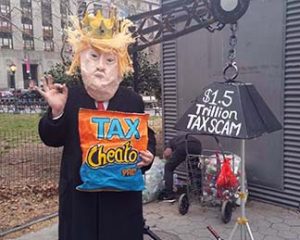 By Lucy Komisar
April 18, 2018 –
I thought this photo of yesterday's Tax Day 2018 anti-Trump tax law protest in Foley Square, Manhattan, carried a plaintive truth. Elliot Crown had a Trump mask and a scale to weigh Trump's $1.5 trillion tax scam against what the country needs.
But by chance in the background was a woman bent over a collection of plastic bottles. Of course, she hoped the deposit returns would help her survive.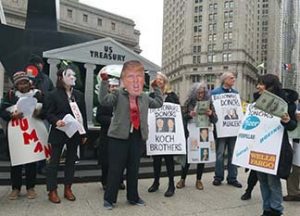 There were protests around the country, this one organized in New York by Upper West Side MoveOn/Indivisible, a local action group. They entertained with a pageant about Trump and his corrupt megabuck supporters.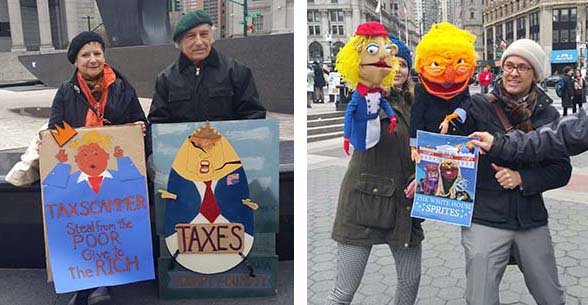 And some folks arrived with their own posters and even puppets.
But the focus was political.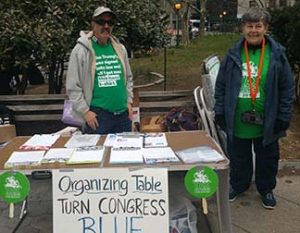 Get people to work for congressional candidates against the system.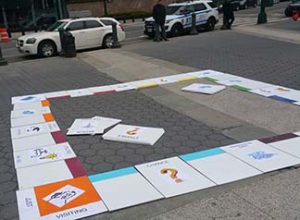 Or you get continued corrosive monopoly.