Oct 4, 2018
The International Consortium of Investigative Journalists with 95 other media organizations last November published a major report known as the Paradise Papers about offshore corruption.
Now it is asking "our much-valued readers, what do you want to know about the impact of the Paradise Papers? Do you have a lingering question?"
ICIJ says: "No doubt you'll have some clever suggestions, and tough questions, too. We'll try to address them all, if we can. Leave your question below, with an email address so that we can start a conversation and hopefully find the answer you need. We'll publish questions and answers on November 5."
Answer: That is part of your ongoing offshore corruption inquiry. I want to focus on the first part, the Panama Papers. Why don't you investigate William Browder's Mossack Fonseca connections? He, by virtue of his massive public relations operation, is the most famous individual who has Mossack Fonseca shell companies. See this.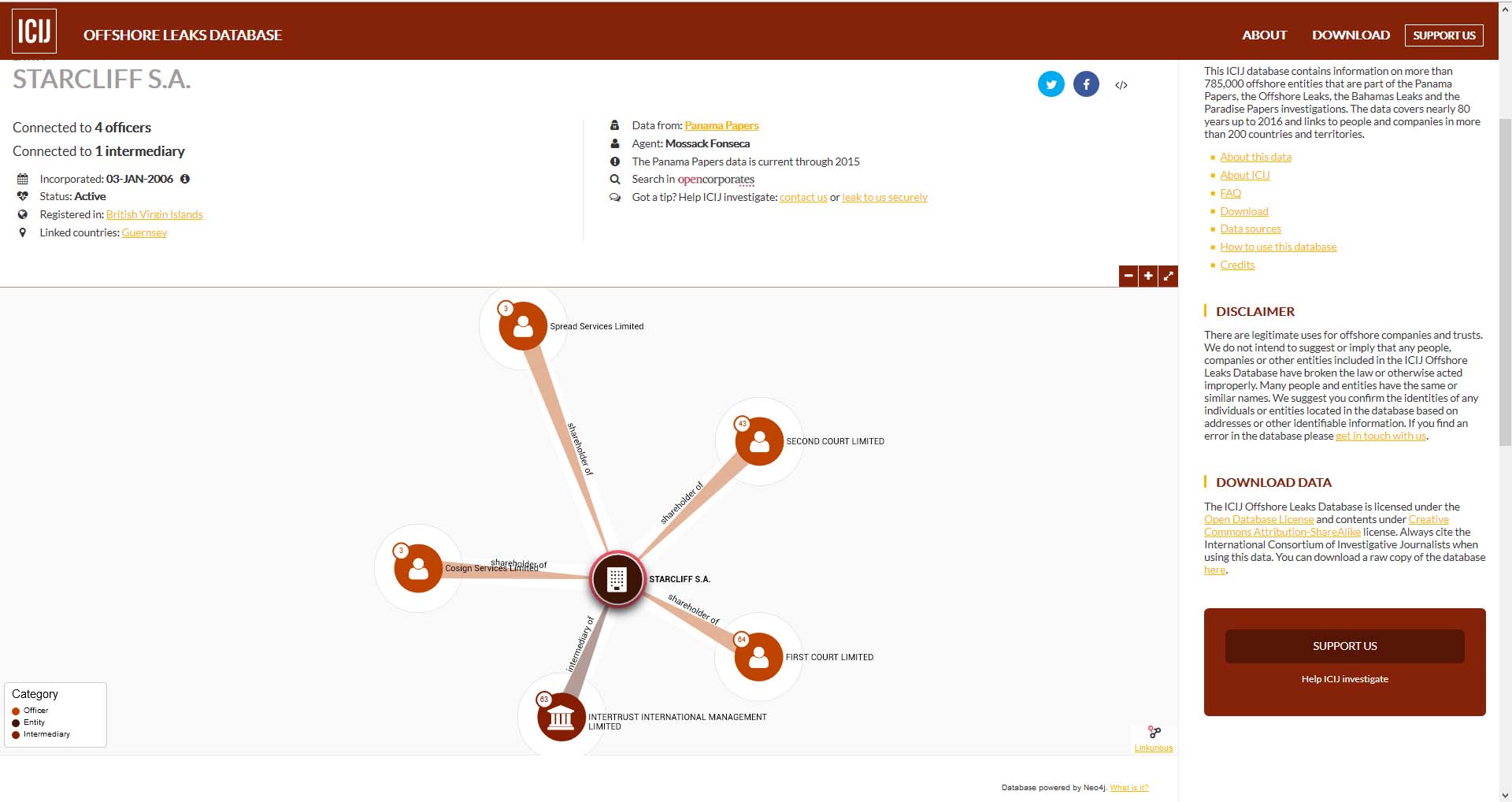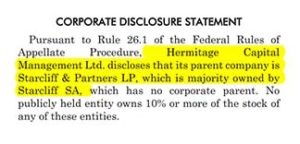 But you have refused to write about him.
Here is what I wrote ICIJ. And I have written this before and gotten no replies. Don't expect anything now. Maybe if more readers ask, there may be a response. You should be aware that one of the active members of ICIJ is OCCRP, a Browder acolyte group that he admitted in his 2015 deposition in US federal court was part of the team that he worked with.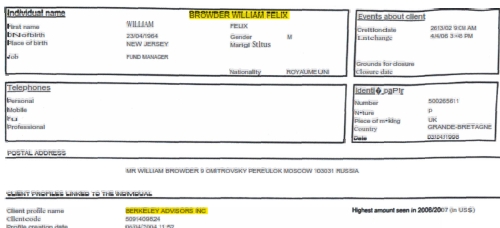 My message to ICIJ:   What have you discovered about the use of Mossack Fonseca shell companies, Berkeley Advisors and Starcliff, set up in the British Virgin Islands to hold shares in the Hermitage Fund owned by William Browder, who was later convicted by Russia on evidence of tax evasion?
What do you know about the use of Mossack Fonseca shells by Edmond Safra, Republic Investments (Guernsey) Ltd set up by Mossack Fonseca. It was listed at Rue du Pré, St. Peter Port, Guernsey, Channel Islands, the address of Safra's Republic National Bank Building.
Investigations later said that a $4.8 billion IMF loan that went through Republic to Russia never arrived at its destination. The Swiss investigated, but never got to the bottom of it.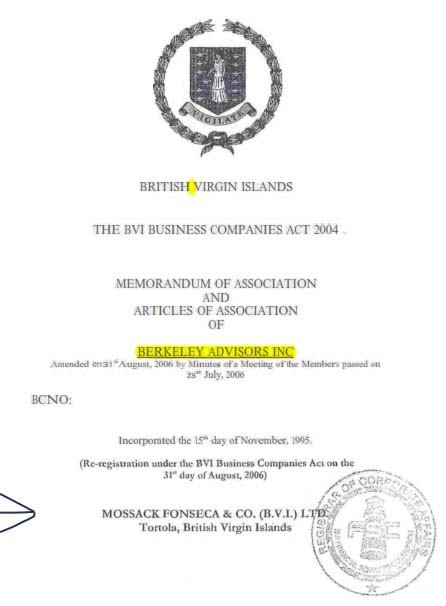 And Beny Steinmetz, the other Hermitage investor through Wiltonia Investments Limited, a Mossack Fonseca British Virgin Islands shell active through at least 2000. It would share an address with Safra's Republic Investments at the Republic National Bank Building, Rue du Pre, St Peter Port, Guernsey, Channel Islands. The 1999 summary of capital and shares for Hermitage Capital Management Limited Guernsey lists Steinmetz's address c/o Onyx Financial Advisors Ltd., Switzerland, which is registered by Mossack Fonseca's BVI office.
Then Steinmetz appears to have sold his stake to Berkeley Advisors, the Mossack Fonseca BVI entity Browder used to hold his shares in Hermitage Capital.
Steinmetz's mining company, BSG Resources Ltd., is facing several international investigations, including by the U.S., Switzerland and France, regarding bribes it allegedly paid to secure multi-billion-dollar mining rights in Guinea to the world's biggest untapped iron-ore deposit.
What do you know about the use of Mossack Fonseca shells by Firestone Duncan, the law & audit firm that employed accountant Sergei Magnitsky, who was assigned to the Hermitage account? The ICIJ database reflects that Mossack Fonseca set up Firestone Financial Inc. in 1987 and Firestone Management in 1988, both in Panama. And that two of Firestone's London properties served as the registered addresses for the Mossack Fonseca vehicles. They were Jamison Firestone 34 Pembridge Gardens, Flat 3 W2 4dx London and Jamison Firestone 3 Lauderdale Road, Flat C W9 1lt London.
Is there a reason why none of this, very relevant to the US "Russiagate" attacks on the Russian government which were provoked by William Browder's charges and are roiling US-Russia relations, have been reported in Panama Papers stories? Sad if a self-described investigative journalism operation is corrupt.
You can write to ICIJ at investigations@icij.org.