By Lucy Komisar
June 17, 2019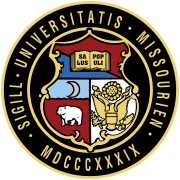 In May I was thrown off the IRE Investigative Reporters list because one of its influential members, OCCRP (Organized Crime and Corruption Project) objected to my posts about William Browder, the tax fraudster who cheated Russia of $100 million and whose fake stories OCCRP has posted for years. Details here.
I wrote about this to University of Missouri Chancellor Alexander Cartwright, because the university hosts the IRE site. No reply. But suddenly I was getting IRE emails. And then banned again. Hello, what will you do about this Chancellor Cartwright!
Postscript: I was returned to the IRE list whose members are only Americans, but kept off the Global-L list which includes journalists around the world.