By Lucy Komisar
July 17, 2019
Jamison Firestone was a featured speaker at a panel in Miami called Bill Browder: Hero or Villain? I took the villain side in the debate. Firestone, who collaborated with Browder on his tax frauds, opted for hero. The event at a Miami Beach conference in April was sponsored by Offshore Alert, a Miami-based newsletter that writes about offshore fraud.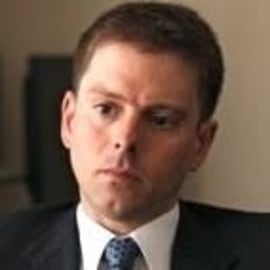 I was invited to detail Browder's tax cheating and fabrications.
Firestone could have told a lot about that as he had co-owned and run Firestone Duncan, a legal and accounting firm in Moscow, which helped organize and did the back-office work for Browder's frauds.
The firm employed Sergei Magnitsky, who was in charge of the Hermitage accounts, which included overseeing the fraudulent tax filings.
However, Firestone defended his erstwhile client.
The moderator, David Marchant, is a British journalist who founded and edits Offshore Alert.
Most of those attending the event were lawyers, accountants, some regulators, a few journalists and people who work for offshore centers.
Here is a link to the audio, which runs one-and-a-half hours. Firestone's fakery echoes Browder's.
On the page that opens, you can also download my PowerPoint and a pdf of Firestone's PowerPoint. You will see that his shamelessness has no bounds!
By the way, like Browder, Firestone operated with Mossack Fonseca/Panama Papers shell companies. They included Firestone Financial Inc. set up in 1987 and Firestone Management established in 1988, both in Panama. Two of his London properties, 34 Pembridge Gardens, Flat 3 W2 4dx London and 3 Lauderdale Road, Flat C W9 1lt London, served as registered addresses for the Mossack Fonseca vehicles.
This is reflected in the Panama Papers data base of the International Consortium of Investigative Journalists, but ICIJ gives Firestone a pass in the same way it evades mentioning Browder's Mossack Fonseca shells. That may be because journalist organization OCCRP, a Browder acolyte that has published his fake stories for years, is a prominent member of ICIJ.
(The photos displayed on the audio have nothing to do with the talk; they are just snaps of the conference.)