By Lucy Komisar
Nov 22, 2019
There have been revealed links between lawyers representing Julian Assange, William Browder and his collaborators, and the U.S. government.
Here is an article that lays it out. And here is an audio interview on Fault Lines.
For background, from Mark Curtis and Matt Kennard in the Daily Mavereick about Assange judge and her and her husband's links to British military establishment exposed by Wikileaks.
Emma Louise Arbuthnot began presiding over Assange's legal case in 2017 and ruled this June that a full hearing would begin next February to consider the request for extradition from the UK made by the Trump administration. She recently appointed a district judge to rule on Assange's extradition case, but remains the supervising legal figure in the process. According to the UK courts service, the chief magistrate is "responsible for… supporting and guiding district judge colleagues".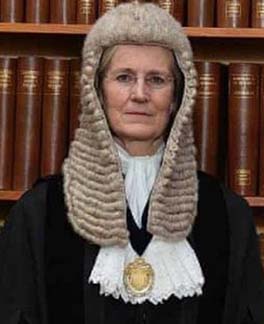 British judges are required to declare any potential conflicts of interests to the courts, but Arbuthnot has not done so.
When she was in her former position as a district judge in Westminster, she personally benefited from funding together with her husband from two sources which were exposed by WikiLeaks in its document releases, including from a military and cybersecurity company.
Her husband James Arbuthnot is a longtime Conservative Party politician, with significant links to the British military and intelligence establishment. Including former officials in the UK intelligence services which WikiLeaks has exposed in its publications and which have conducted intelligence operations in the UK against WikiLeaks.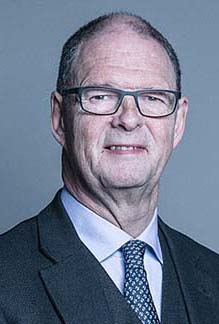 Until December 2017, Arbuthnot was one of three directors of a private security firm, SC Strategy, along with the former director of MI6, John Scarlett, and Alex Carlile, who was the Independent Reviewer of Terrorism Legislation in 2001-11.
SC Strategy was formed in 2012 "to provide strategic advice on UK public policy, regulation, and business practice". Until June 2019, James Arbuthnot was a "senior consultant" to SC Strategy.
Back to the lawyers, after the Maverick report, WikiLeaks lawyer Jen Robinson said at an event in Australia that Emma Arbuthnot will no longer be sitting on the case. Robinson made her remarks in response to a question from the audience about Arbuthnot's reported conflict of interest in the case.
"Yes, there was some controversy about her sitting on the case," Robinson said. "She won't be sitting on the case going forward." She said she was "not sure" who would take over from Arbuthnot.
But that is dissembling. Arbuthnot was not sitting on the case, she was supervising it. And she still is.
Here again is the audio interview on Fault Lines.