By Lucy Komisar
Dec 11, 2019
William Browder has filed a complaint with the German Press Commission against the German magazine Der Spiegel's exposé of his corruption, his tax evasion and his fake Magnitsky story.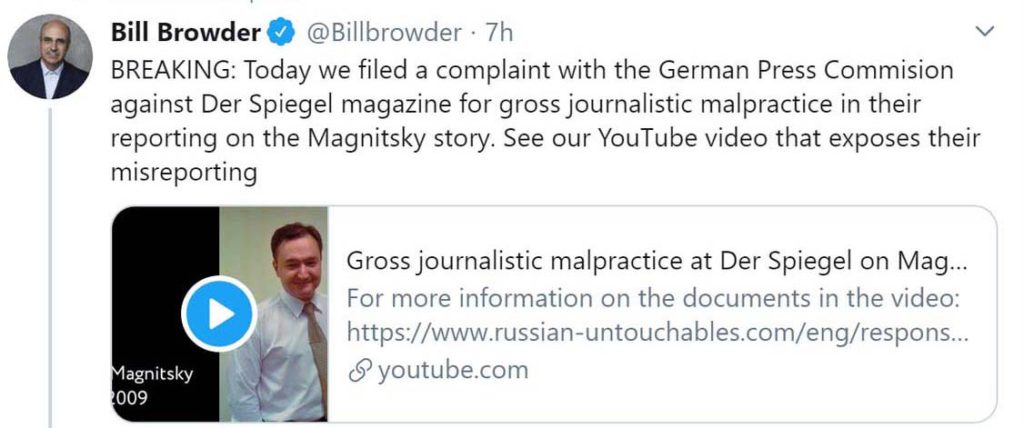 He posted a powerpoint filled with fabrications, but here is just one of them, his
proof that his accountant, who he calls his lawyer, Sergei Magnitsky was murdered, beaten to death.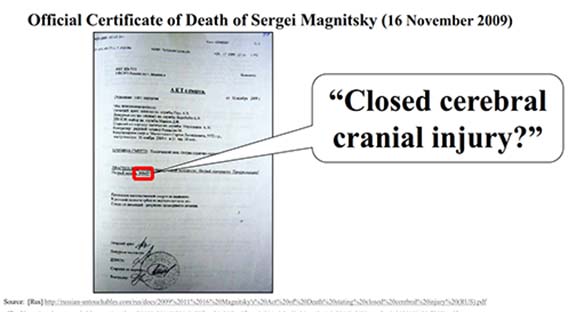 But here is the entire document that scam-artist Browder distorted.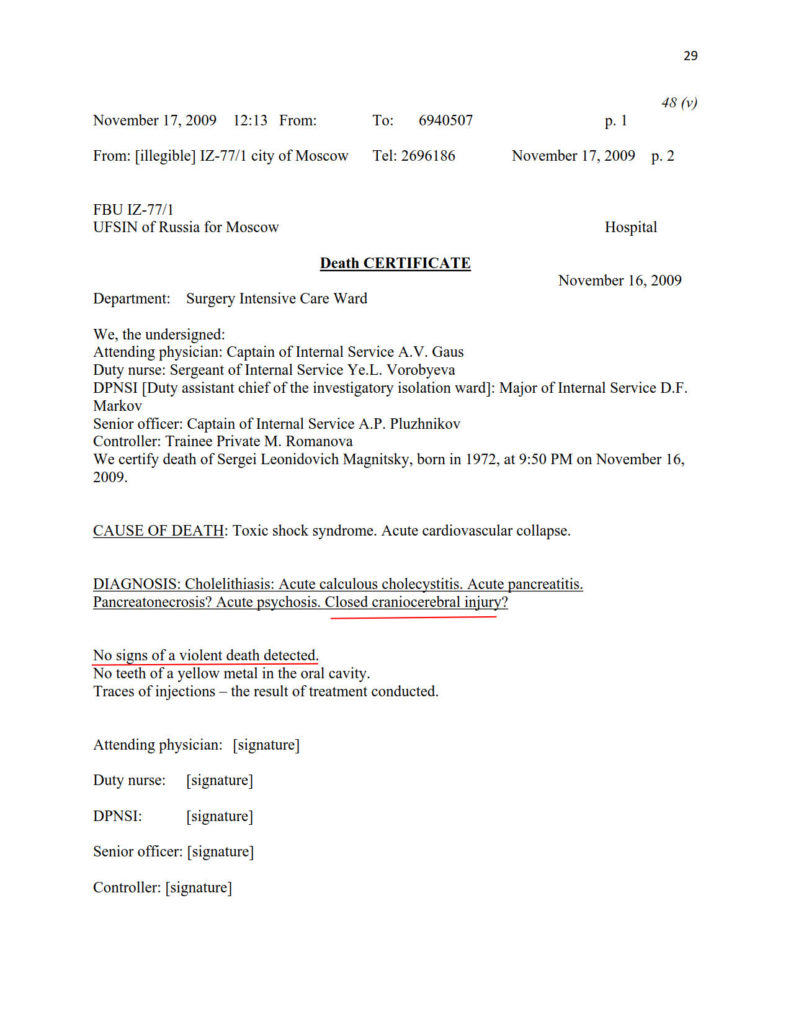 "Closed" meant a possible past injury, question mark. It says no signs of violence detected.
Russian forensic documents include an interview with Magnitsky's mother Natalya Magnitskaya. She told investigators, "In 1993 – I can't say a more accurate date, S.L Magnitsky had a craniocerebral injury. He slipped on the street and as a result hit his head, after which he had headaches for some time."
Investigators obtained full medical records including page 29 of Report 555-10 in English, which Browder gave PHR. "On February 4, 1993, at about 08:40 a.m.., in his house entrance he slipped and fell down hitting his head, lost consciousness for a short time, vomited, attended for emergency help by an ambulance which took him to the City Clinic Hospital (GKB). Was examined by the neurosurgeon in the reception ward, craniogram without pathema. Diagnosis: brain concussion, recommended treatment to be taken on an out-patient clinic basis."
Browder's assertion that the "closed craniocerebral injury" came from a beating was a lie! What a conman! Does he think the Germans are as stupid or Russaphobic as the Americans who have bought his fakery? I expect the German Press Commission will look at this.