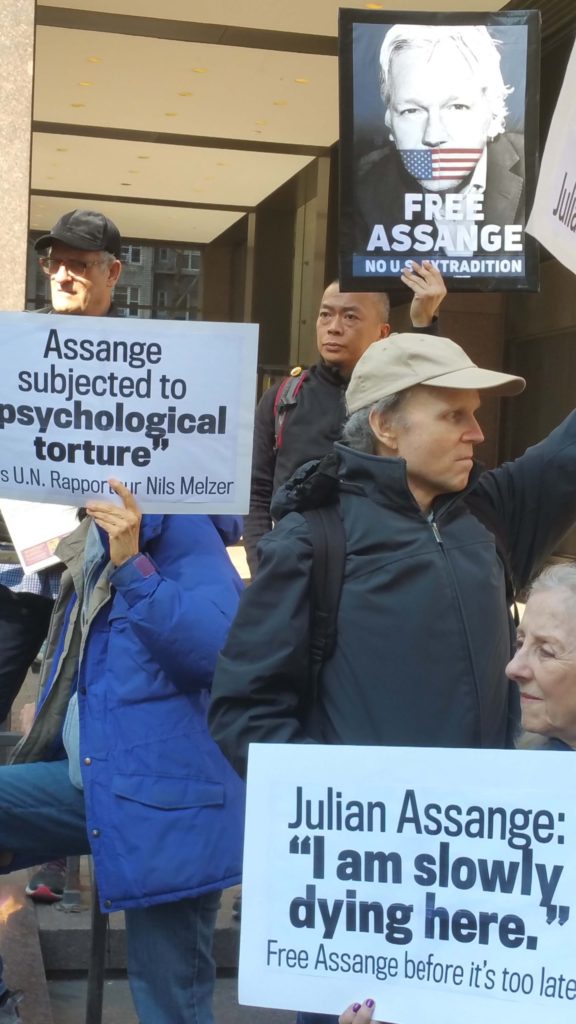 By Lucy Komisar
Feb 24, 2020 – These people were at a rally in New York today, outside the British Consulate at 1 Dag Hammarskjold Plaza. It was one of dozens in cities around the world in a global protest the day of the start of the UK extradition hearing in London.
Main New York sponsors were NYC Free Assange (NYCFreeAssange@gmail.com) and Big Apple Coffee Party.
There were no corporate media reporters there. The only camera person was from RT. You know, the Russians. Do you think that is because American corporate media assignment editors check in with the State Department on stories of international political significance? The New York Times editor said he does.