By Lucy Komisar
April 23, 2022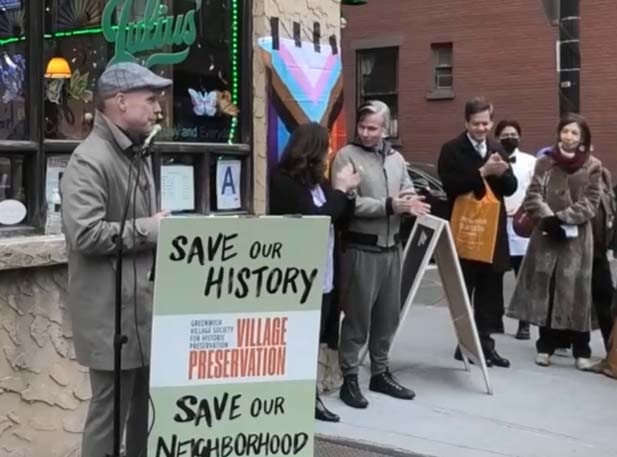 A story I wrote in 1966 was acknowledged this week at the unveiling of a plaque at Julius' bar in Greenwich Village commemorating the day, April 21, 1966, when three members of the Mattachine Society challenged the New York State Liquor Authority's rule banning homosexuals from bars.
My story, "Three Homosexuals in Search of a Drink," appeared in the Village Voice, starting out, "It was a Greek scene in more ways than one. Three heroes in search of justice trudged from place to place."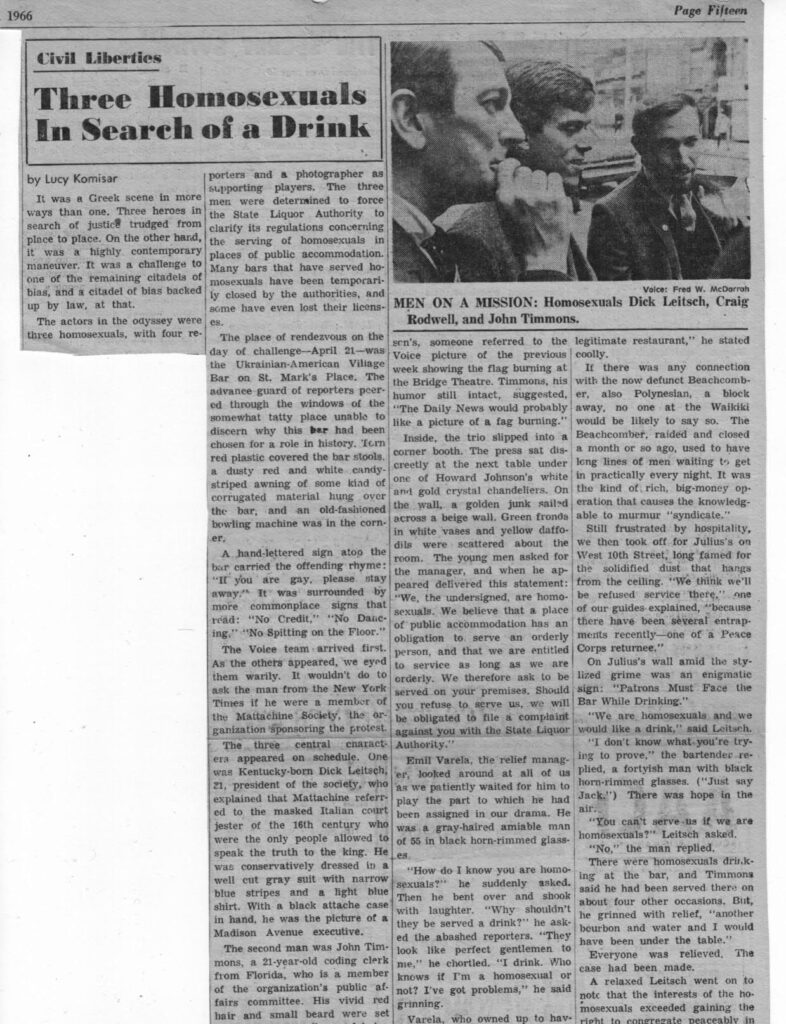 Plus a one-minute excerpt from the video.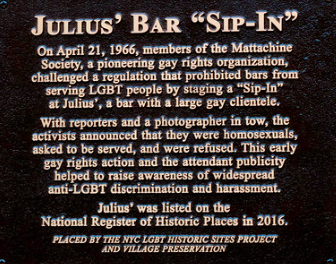 The Greenwich Village Society for Historical Preservation, which organized the event, affixed a plaque to the outside wall.
People there told me the Voice story was important to bring attention to the issue (it was reprinted in the Mattachine Society magazine), especially because the New York Times and New York Post stories were "snide and snarky." The Liquor Authority rule was abolished.
This is the whole half-hour video.