By Lucy Komisar
April 30, 2022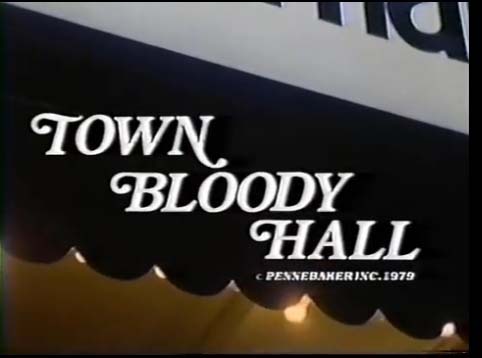 April 30th is the 51st anniversary of the extraordinary 1971 Town Hall New York gathering of feminists (and a prominent antagonist). It was billed as a women's liberation dialogue.
D.A. Pennebaker and Chris Hagedus filmed it and called their documentary "Town Bloody Hall," after a comment by Germaine Greer.
I was one of the invited audience speakers. I talked about the connection between hostility to women and rampant violence and militarism. Norman Mailer and Greer replied.
Click above or at this clip. I speak 40sec in. I found it interesting to reflect that in half a century my views haven't changed! The link to the (free) full 1h 20min film is here.
German director RP Kahl celebrated the anniversary by releasing a German-language feature film based on the documentary, with actress Kirstin Warnke playing me. She reported an addition: "I told about your Stasi files." The film is called "When Susan Sontag Sat in the Audience," because she's the most famous of the group for Germans!
The screenshots are from Angela Zumpe, a Berlin documentary filmmaker.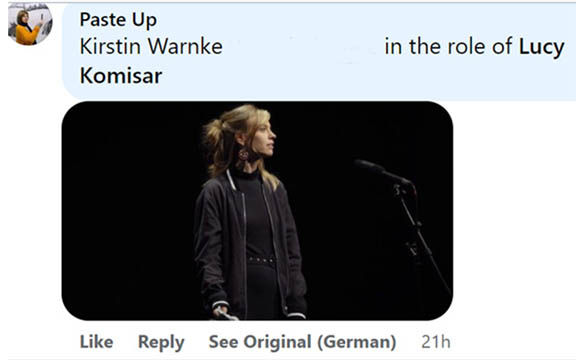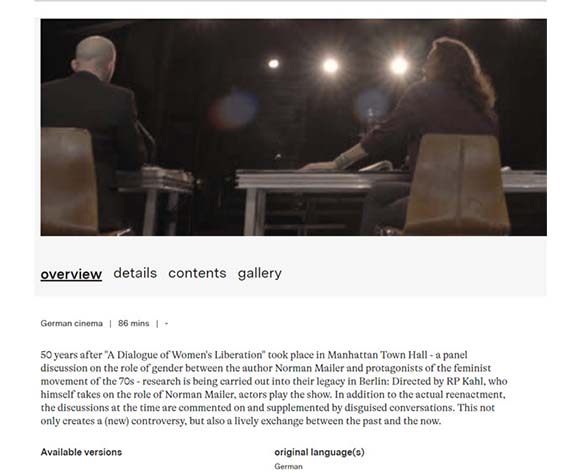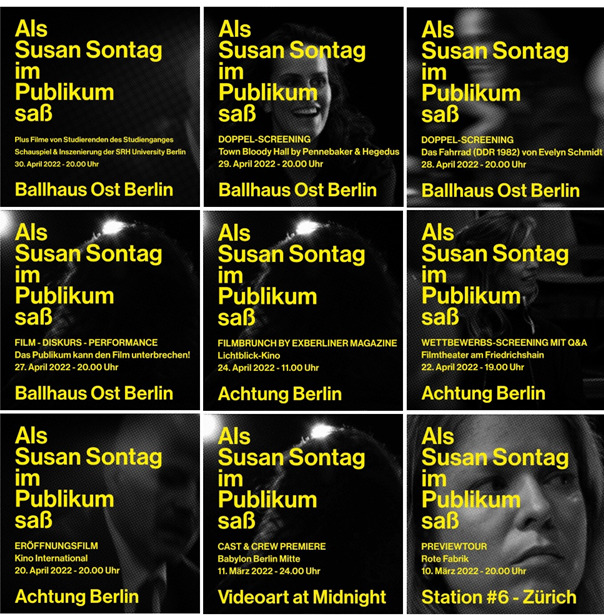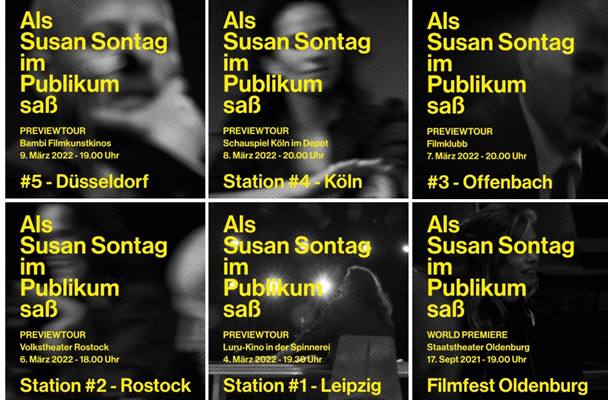 Ah, history!