Paul Best did not respond to this email:
Dear Paul Best,
Re your story just published https://www.foxnews.com/world/vladimir-putin-will-only-escalate-ukraine-war-sees-conflict-existential-russia-expert-says
May I point out some documented errors. I trust you will make corrections. Or show me the evidence on which your statements are based. ("Browder says so" is not evidence!)
"before Putin expelled him in 2005….
Browder was expelled for failing to pay $40mil in taxes. I doubt Putin dealt with such issues. Browder is making himself more important than he was.
"clashing with oligarchs and other Russian officials who he believed were taking advantage of the lawlessness of the "Wild East."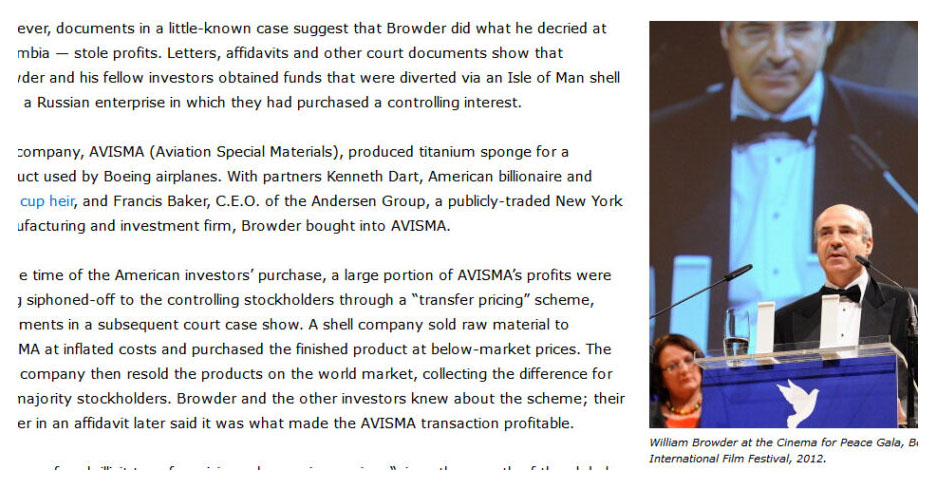 Russian President Vladimir Putin blacklisted Browder in 2005, expelling him from Russia and sending his cronies to seize the assets of Browder's fund.
Again he was expelled for failing to pay $40mil in taxes. That didn't get to Putin's desk.
A picture taken Dec. 7, 2012, shows a close view of Russian lawyer Sergei Magnitsky's portrait on the lawyer's tomb at the Preobrazhenskoye cemetery in Moscow.
Magnitsky was not a lawyer but an accountant who worked for Firestone Duncan and handled Browder's Hermitage account. Documentation here https://bit.ly/3fD8lan Including link to Browder's deposition where he admits Magnitsky didn't go to law school, have a law degree or a law license. See Magnitsky's interrogations where he is identified as an auditor with Firestone Duncan. Including in 2006, the year before the theft of the Russian Treasury funds.
Why does Browder insist he was a lawyer hired in 2007. Because he wants to cover up the fact that tax authorities had been investigating Magnitsky since about 2002 and 3 for involvement in a tax scam in Kalmykia, a department of Russia that allowed companies to cut their taxes in half if 50% of their employees were disabled. Magnitsky paid off some local workers to pretend they were disabled workers at Browder's shell companies. And he cut $40mil off his taxes. Browder admitted this in his deposition and said "everyone did it." Which was not true.
"Browder evacuated his staff, liquidated the fund's holdings and hired a team of attorneys who would eventually accuse Interior Ministry officials of working with criminals to orchestrate a $230 million tax rebate fraud.
Accused yes. However, they never supplied any evidence. There is evidence Magnitsky and Browder were involved in the theft. https://bit.ly/3y5ritH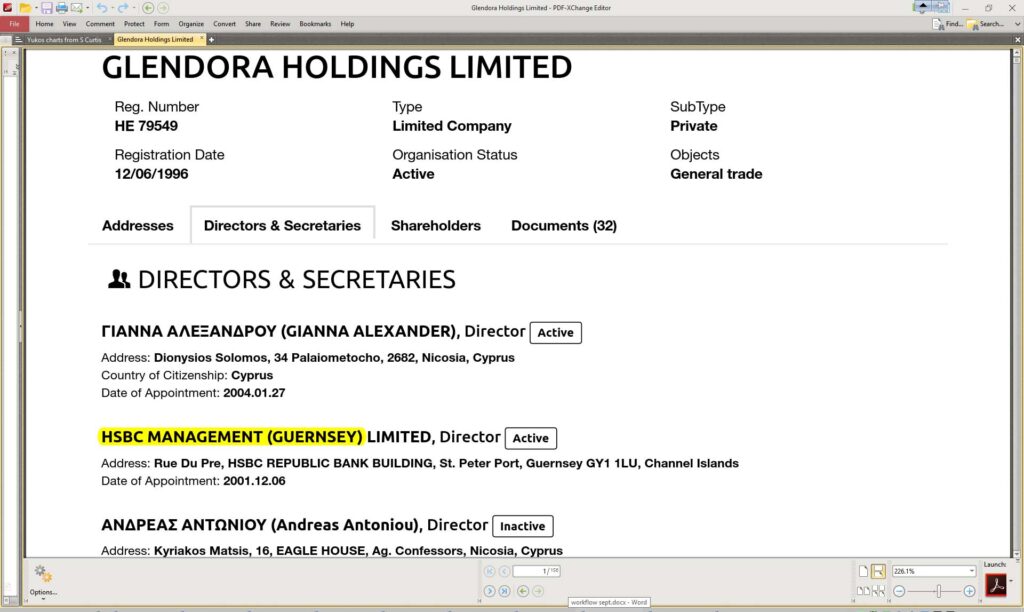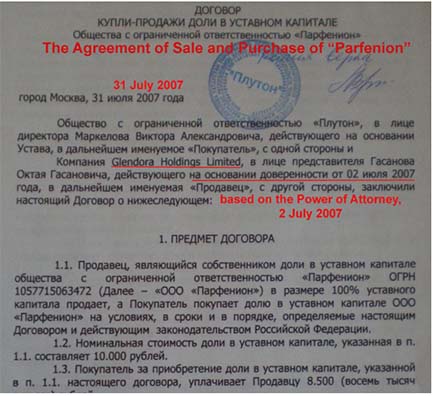 "One of those attorneys, Sergei Magnitsky, was arrested in November 2008 and spent nearly a year in a jail cell, where he was refused medical care for a host of issues he developed.
"On Nov. 16, 2009, Magnitsky was transferred to another detention center and beaten to death by a group of riot guards with rubber batons.
No evidence he was beaten. See the report of the Physicians for Human Rights, Cambridge, Mass. And other documents here, including forensic reports and photos. https://bit.ly/3x8K0za
"In 2012, former President Obama signed the Magnitsky Act into law, which sanctioned the individuals believed to be responsible for the attorney's death and allowed the Treasury Department to target other human rights abusers in Russia.
"Believed" by who? Obama and Foreign Relations Chair Kerry were opposed. They reversed because Browder got Sen Lieberman and others to threaten to veto abolition of the Jackson-Vanik amendment, a step U.S. business wanted to allow them to take advantage of trade with Russia.
'Browder has spent the years since then encouraging dozens of other countries around the world to adopt their own version of the Magnitsky Act, a mission that has taken on increased significance in the wake of Putin's invasion of Ukraine earlier this year.
"Encouraging" without success. Only the U.S. and the UK among major countries have passed "Magnitsky Acts." And Browder complains the UK doesn't enforce it. That prosecutors there have called him a pain in the neck. True! Some countries passed human rights laws but deliberately refrained from calling them Magnitsky Acts. The European Parliament was one, though Browder continues to lie that it passed a "Magnitsky Act."
"He started this war — not because of NATO or of some grand vision of Russian Empire — he started this war because he was afraid that someone was going to, or I should say, the people of Russia, were going to finally say enough is enough."
Putin currently has a 72 percent approval rating in Russia.
Suggest you see this, which Browder got banned in the European Parliament. It was shown once in Washington at a screening at the Newseum; moderator was Sy Hersh. The Magnitsky Act—Behind the Scenes https://ia803106.us.archive.org/16/items/magnitsky-act-movie/magnitsky-act-movie.mp4