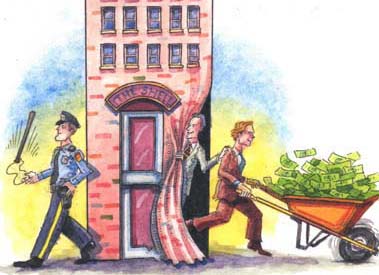 The American Interest, Jan-Feb 2011 (online Dec 9, 2010)
Corporate secrecy, which involves hiding the identities of company owners from tax and other legal authorities, is itself no secret. It is well known that offshore banking centers such as Switzerland, Liechtenstein and the Cayman Islands have for many years enabled fraudsters all over the world to carry out scams, launder illicit profits, stash stolen loot and hide money from tax authorities.
What most people do not know, however, is that there is a vast and growing American offshore. Foreign crooks prize states such as Nevada, Wyoming and especially Delaware for state laws that don't require them to list owners or even company officials when a new company is formed. Corporate interests and the Obama administration are blocking congressional efforts to change that.